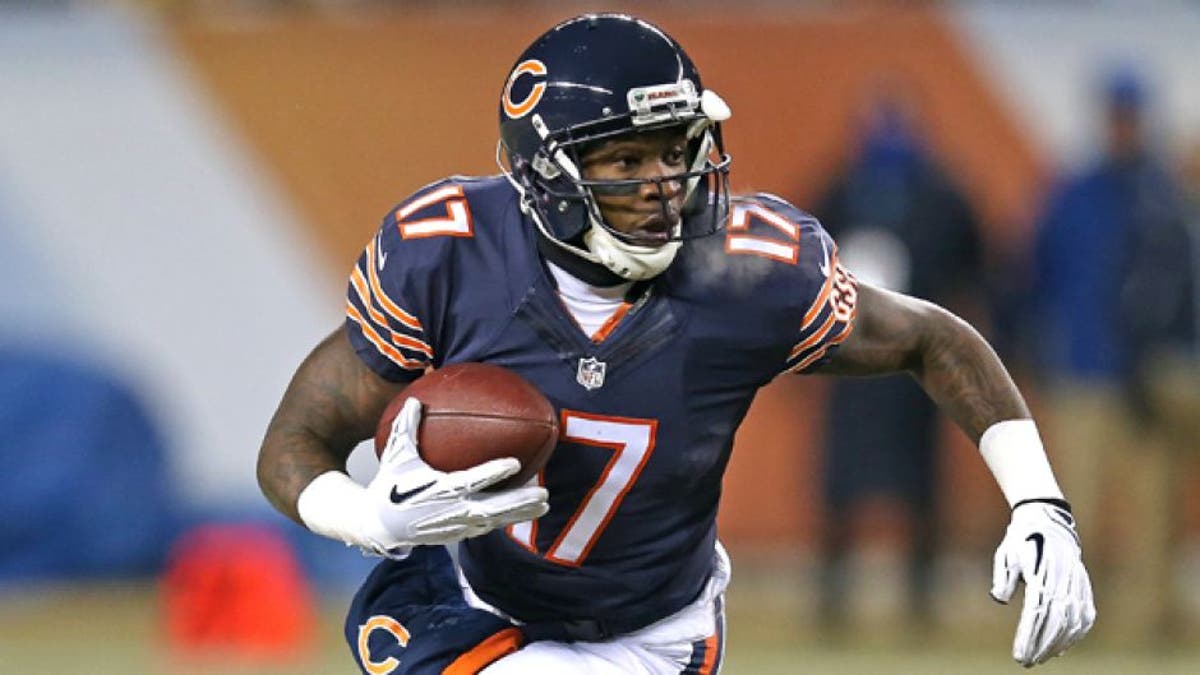 Chicago Bears wide receiver Alshon Jeffery did not play in the team's preseason opener versus the Miami Dolphins on Thursday night due to a strained calf muscle, according to Jeremy Stoltz of BearReport.com.
Jeffery is in a walking boot and using, according to Rich Campbell of the Chicago Tribune. Bears head coach John Fox says it's just part of the healing process.
"It's to immobilize it," Fox said, per the Tribune. "It's just to keep him from using it and speed up the healing process."
The Bears are "not sure" when Jeffery will return to practice just yet, per Campbell.
Jeffery's injury is a tough pill for the Bears to swallow, especially since he's supposed to take over as the team's top receiver this year and first-round rookie Kevin White is already sidelined by a shin injury.
If the team's top two receivers are still hurting when the regular season gets underway, the Bears will need veteran Eddie Royal and tight end Martellus Bennett to step up as the top receiving targets for quarterback Jay Cutler.
(h/t @BearReport, @Rich_Campbell)