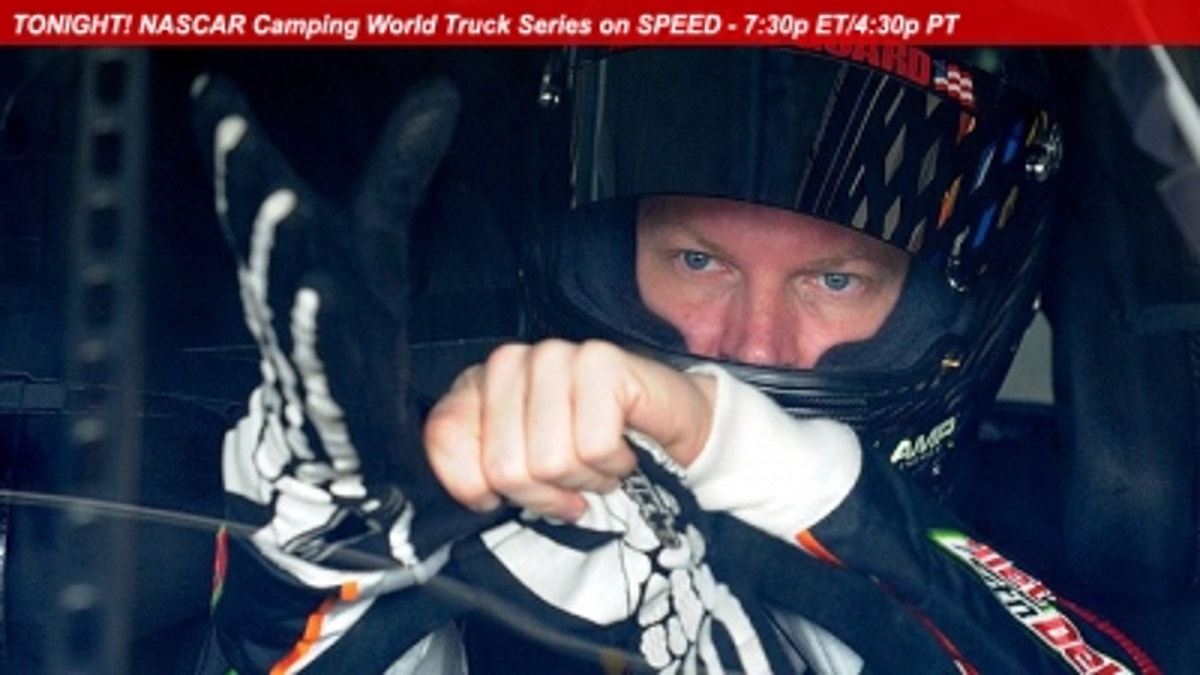 BOYS, HAVE AT IT — Dale Earnhardt Jr., who won the Sprint All-Star Race as a rookie in 2000, said Friday that the normal rules of engagement do not apply in this $1 million to win, no points race.
"Anything pretty much goes in this race. If you can get to a guy's bumper on the last lap, he's going to be in trouble," Earnhardt said Friday at Charlotte Motor Speedway. "I think with the amount of money on the line, how big this race is, if you get turned around on the last lap for the win, I don't think you can hold too much of a grudge. There is a bit of a code when it comes to particular races such as this, that no matter how dirty it gets at the end, you've got to kind of let it go. There's just too much at stake. It's just a lot of money."
Earnhardt said it's just the way things are in this race.
"You've seen things happen before and it's tough to take, I'm sure," he said. "I've never been on that end of it, such as Darrell (Waltrip) getting spun out by Rusty (Wallace), or what went on between my old man (Dale Earnhardt Sr.) roughing up Bill (Elliott) and all them guys in the 1987 race. That kind of stuff is going to be a part of it. ... I think this race gets a bye when it comes to your feelings and getting your feelings hurt."
CASHING IN — Even though Trevor Bayne and the Wood Brothers won the 2011 Daytona 500, the team still only races part-time. But Friday at Charlotte Motor Speedway, the 21-year-old Tennessee driver said if he wins the Sprint All-Star Race on Saturday night, the team will use part of the $1 million purse to add a couple of more races on their schedule.
"We talked about doing that and we did that with Daytona. Eddie and Len (Wood, team co-owners) are the kind of owners that love to be at the race track," Bayne said. "That is their hobby, so it's not like they take the money and go buy a new boat with it or something. They love racing and they want to be a part of it. As many races as we can run, these funds would definitely help that if we won the race, just like at Daytona in 2011. We were able to add a few more races, and I'm sure that would probably be the case here."
FIRST-TIMER — Like Trevor Bayne, Australian Marcos Ambrose will participate in his first Sprint All-Star Race on Saturday night. And like Bayne, Ambrose is amped up about the possibilities, especially with $1 million at stake.
"I'm just looking forward to the opportunity to be part of the All-Star," he said. "It's one of the biggest races you can do for money. I think dollar per mile it would probably be the biggest race in the world for the amount of money you can win and the amount of miles you can compete in, so I'm here to do it and here to be part of the action and put ourselves in contention at the end."
This will be the first time for Ambrose taking part in the All-Star qualifying format, which is three laps with a mandatory four-tire pit stop.
"I'm looking forward to qualifying tonight with the three-lap deal," he said. "I think it's gonna be real interesting, and my first time at it I'll probably make a mistake or two, but it's definitely gonna be good to learn and good to be part of that, and race for the cash tomorrow night."
NOTES — Monster Energy is sponsoring Kurt Busch and the No. 51 Phoenix Racing Chevrolet this weekend. ... "The Voice" star Tony Lucca will perform the National Anthem before the Sprint All-Star Race. ... Bobby Labonte raised $103,504 for the Juvenile Diabetes Research Foundation at his annual charity golf tournament in Charlotte on Wednesday.
Tom Jensen is the Editor in Chief of SPEED.com, Senior NASCAR Editor at RACER and a contributing Editor for TruckSeries.com. You can follow him online at twitter.com/tomjensen100.