All-Star Bobblehead Series among Marlins promotions in 2016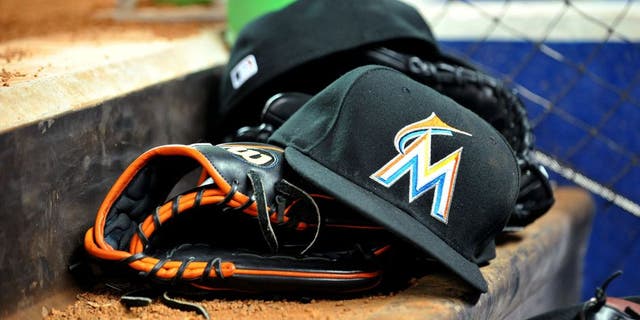 MIAMI MARLINS PRESS RELEASE

MIAMI -- The Miami Marlins announced its promotions schedule for the 2016 regular season. This year's promotions schedule features 28 fan giveaways, and nine heritage gamedays and nights, as well as an unprecedented selection of special-value ticket offers for fans, one available for every day of the week.
This season, the Marlins will celebrate the team's past and near future with the new All-Star Bobblehead Series. With the MLB All-Star Game coming to Marlins Park next year, the Marlins have created this bobblehead series to honor the following former Marlins All-Stars: Charles Johnson (April 16), Jeff Conine (May 7), Kevin Brown (May 21), Mike Lowell (June 4), Luis Castillo (June 18), Moises Alou (June 25), Edgar Renteria (July 9), Dontrelle Willis (July 23), Alex Gonzalez (July 30), Cliff Floyd (August 13), Jack McKeon (August 27)¸ Gary Sheffield (September 9) and Jim Leyland (September 24).
There will also be an additional 15 fan giveaways this season, bringing the total to 28. Some of the unique items available for fans include an Ichiro Suzuki Hit Counter Bobblehead presented by Tire Kingdom (May 22), Giancarlo Stanton Kids Batting Gloves presented by Aquafina (June 5), a Don Mattingly T-shirt (June 19), Dee Gordon Kids Replica Jersey presented by Lexus (July 24) and a Marlins Kids Bat-Pack (August 14).
Over the course of the 2016 campaign, fans can join the Marlins in celebrating six theme nights and nine heritage nights. The theme nights, which will take place on Saturdays this season, will be as follows: Super Heroes Night (May 21), Nickelodeon Day (June 25), Star Trek Night (July 23), Zombie Night (July 30), Wrestling Night (August 27) and Star Wars Night (September 24). Fans looking to celebrate their heritage with the Marlins can do so in celebrating the following: Cuban Heritage Night (May 20), Japanese Heritage Day (May 22), Italian Heritage Night (June 3), Venezuelan Heritage Night (June 24), Jewish Heritage Day (June 26), Colombian Heritage Night (July 8), Puerto Rican Heritage Night (July 22), Dominican Heritage Night (August 12) and Nicaraguan Heritage Night (September 9).