Aljamain Sterling inks a new deal to stay with the UFC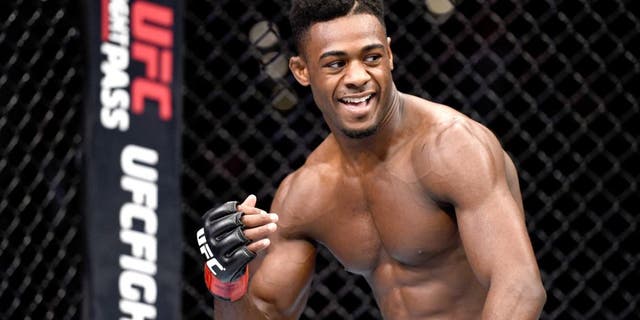 The UFC has signed another highly valued free agent back into the fold as bantamweight prospect Aljamain Sterling announced that he has inked a new contract with the promotion.
Sterling made the announcement via the "MMA Hour" on Monday.
A few fighters recently came to the end of their current deals with the UFC and began testing the free agency waters, with Sterling among them.
Sterling has been on a tear since joining the UFC in 2014 with four consecutive wins, including submission victories over Takeya Mizugaki and Johnny Eduardo in his last two trips to the Octagon.
Training under coaches Ray Longo and Matt Serra in New York, Sterling is poised to become a legitimate threat to the UFC bantamweight title in 2016 after inking his new deal this week.
Sterling joins UFC heavyweight Alistair Overeem, who just recently signed a new contract with the promotion as well after testing free agency following his last fight. Sterling had been very vocal following the last fight on his old deal that he was looking to get paid more if the UFC wanted to retain his services and it looks like negotiations went well with his new contract now in place.
Sterling will now await word on his next fight as he looks to climb higher in the rankings while knocking on the door of a title shot.
Sterling is currently ranked No. 5 in the world, according to the UFC.com rankings, and with his new deal in place, he'll begin the hunt for gold when he books his next bout inside the Octagon.