Aljamain Sterling can't wait for the first UFC NYC event: 'The kid needs to get paid'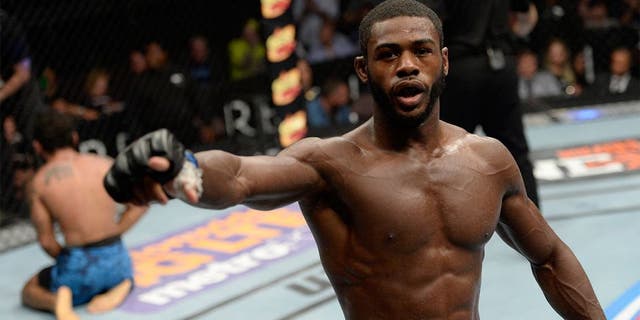 New Yorker and bantamweight title contender Aljamain Sterling is excited that he may finally be able to fight in his home state. He just doesn't want to have to wait around to fight there next.
"I want to fight now," Sterling told MMAjunkie Radio this week.
"I need a fight now. The kid needs to get paid. There's bills to be paid, there's people that need to get choked out, and there's a belt that's shining and I see the light. I want to go get after that."
Sterling last fought and won in December -- a bout he was offered on short notice after he struggled to get a fight booked and considered leaving the sport to pursue graduate school and more regular paychecks. The undefeated "Funkmaster" has won all four of his UFC fights, the last three by TKO or submission, and is a top-five bantamweight with a new promotional contract.
He wants to keep the ball rolling while he's headed in the right direction, so he is eager to get another fight lined up ASAP.
"For me to wait and take my name out of relevancy for so long would be silly on my part," he reasoned.
After that, he can think about fighting in New York City.
"I'd rather get it in now and come out of the fight hopefully not too banged up and get ready for the next one, which would be [Madison Square Garden] or wherever it is they're going to hold the first UFC event in New York."