Aljamain Sterling becomes first to dab inside the Octagon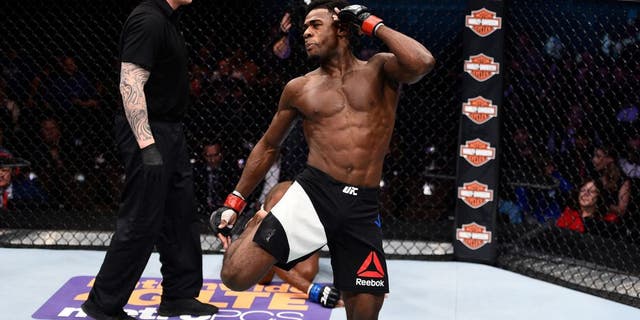 Fifth-ranked UFC bantamweight Aljamain Sterling not only wrapped up a submission win over Johnny Eduardo, Thursday night, but the New Yorker also earned another very important distinction.
Sterling officially became the first fighter to "Dab" and "Milly Rock" inside the Octagon.
Bured in the prelims of Thursday night's UFC Fight Night: Namajunas vs. VanZant, Sterling put on yet another impressive performance inside the Octagon. The win marked Sterling's third straight finish in the Octagon and the 26-year-old has built a 117-32 striking advantage over thast span.
With numbers like that, he really had no choice but to #DabOnEm