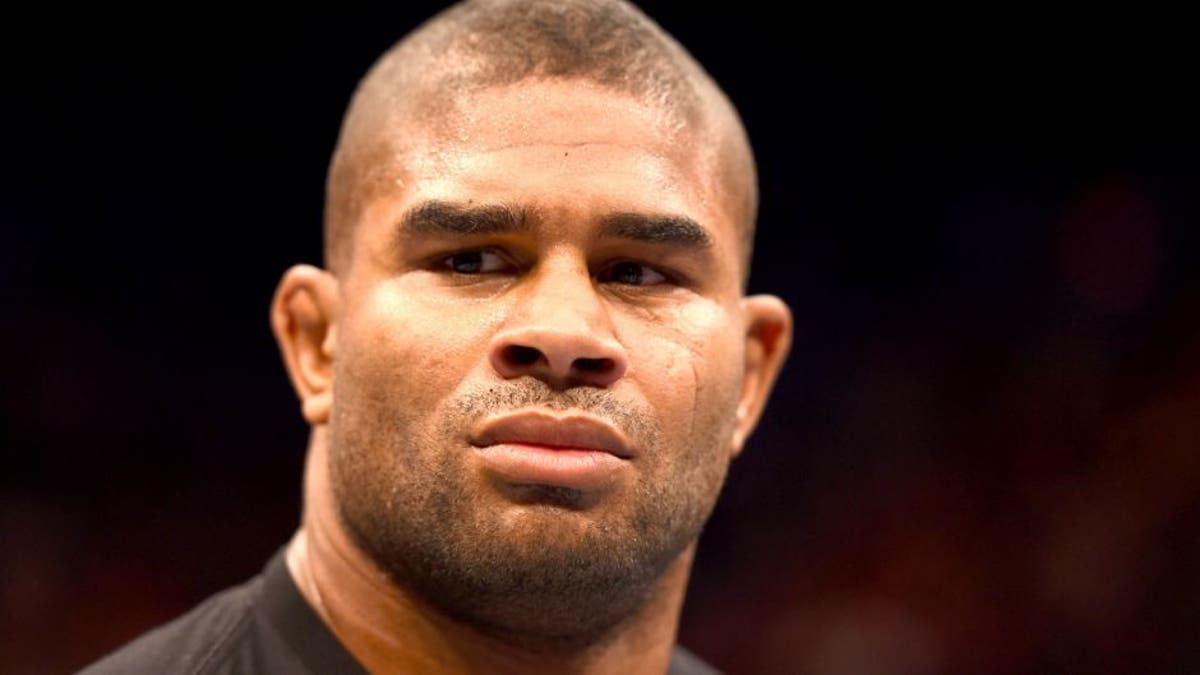 The UFC is still actively pursuing a co-main event for the upcoming Pay-Per-View card on Sept. 5 in Las Vegas, but Alistair Overeem won't be the person filling that slot.
UFC 191 features flyweight champion Demetrious Johnson in the main event against top-ranked contender John Dodson, but the show still needs a secondary headliner with the card just four weeks away.
Overeem was in consideration for the featured spot, but ultimately plans didn't work out and now the Dutch kickboxer won't fight at all on the Sept. 5 card.
According to a report via UFC Tonight, Overeem will instead sit and wait for his chance to face former heavyweight champion Junior Dos Santos once he's ready to return from knee surgery.
Overeem and Dos Santos have been scheduled to fight previously, but never actually got the chance to face off inside the Octagon. Now that Overeem has no opponent scheduled, he wants to finally settle things with Dos Santos once and for all.
It appears the UFC is also on board with this plan, and it's just a matter of timing for Dos Santos to heal up and return to action so they can make the matchup official.
Dos Santos is currently on the mend after knee surgery and he's expected to be ready to go by the end of 2015.
With Overeem no longer in the running, the UFC will move forward with a different plan to fill the co-main event spot at UFC 191.