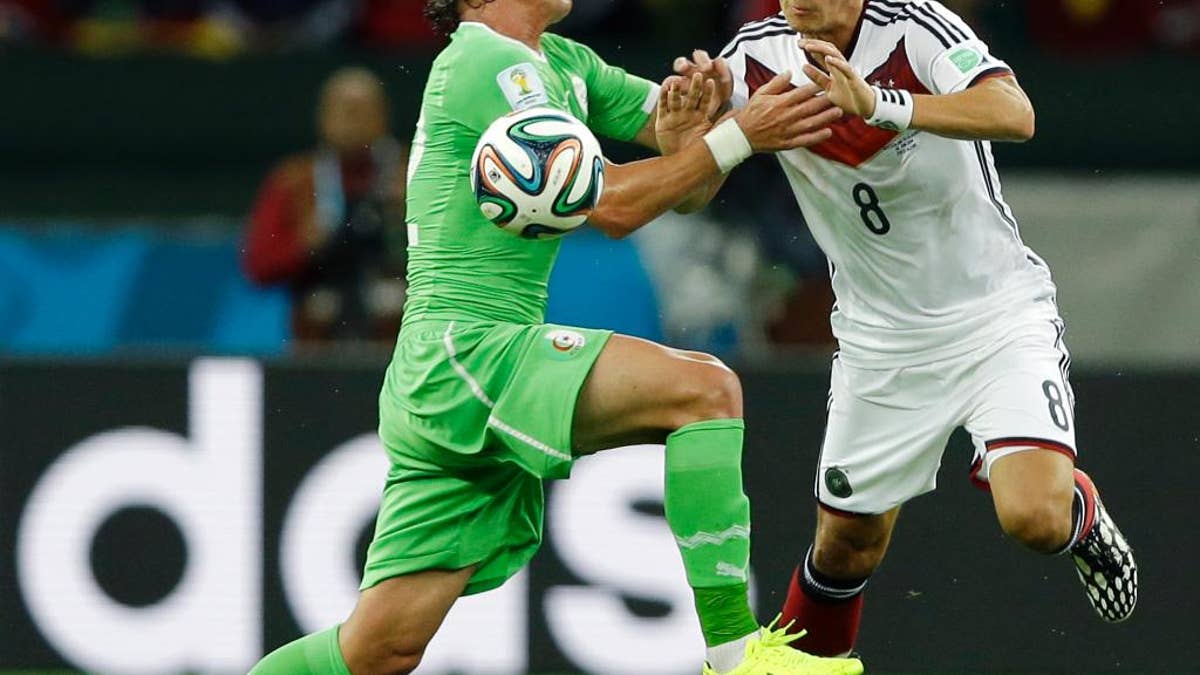 PORTO ALEGRE, Brazil – A chaotic Germany was fortunate to hold an attacking Algeria to 0-0 Monday at halftime in the second round of the World Cup.
Nine minutes into the match, Islam Slimani collected a long vertical pass behind Germany's defense and goalkeeper Manuel Neuer had to race far out of his area to block a shot from the striker.
Two minutes later, Slimani was dangerous again and had only one defender to beat, but Per Mertesacker was able to stop him at the very last opportunity.
Slimani had a goal waved off when he was offside in the 17th. After a brief protest, Algeria was threatening again when Faouzi Ghoulam's shot skimmed across the goalmouth.
Germany produced little until a flurry of shots shortly before halftime.