Alexis Davis announces pregnancy, hopes to return to UFC in 2016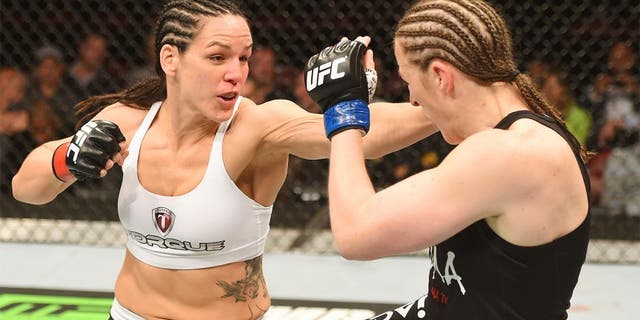 Alexis Davis is currently ranked No. 3 in the world in the women's bantamweight division, but the UFC veteran will have to wait until late 2016 to fight again after announcing that she's pregnant with her first child.
Davis confirmed the good news on Instagram on Tuesday and said that her new baby will arrive in early 2016.
"Big news to announce today a slight delay in my return to the Octagon!" Davis wrote. "I planned on spending as much time back home as possible to help with my niece anyways. But we are overjoyed by this news and should be expecting our new arrival early 2016!! And planned to back in the Octagon by the end of the year!"
Davis hasn't booked a new fight since her bout with Kaufman and now with a baby on the way, she'll obviously take an extended break from fighting to care for her new child.
From the sound of her post, Davis will plan to make a return to the Octagon at some point in late 2016.
Davis most recently competed this past April where she submitted Sarah Kaufman by armbar in the second round.
The victory moved Davis' UFC record to 4-1 with her only loss coming to women's bantamweight champion Ronda Rousey.