Alexander Gustafsson promises to fight on in 2016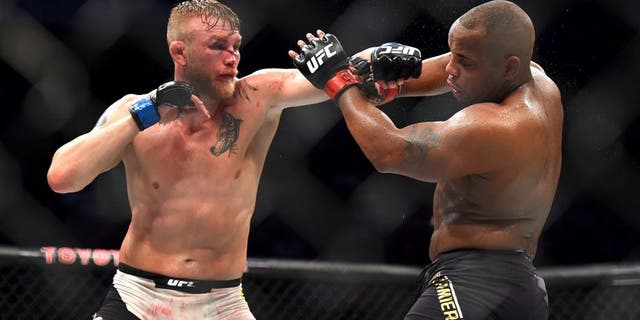 In nearly two and a half years, Alexander Gustafsson has managed to both prove he's capable of beating the very best in the world at 205 pounds, and go on a bit of a losing skid. First, was his controversial decision loss to then-champion Jon Jones in 2013.
Then, he was knocked out by Anthony Johnson in 2015. He was granted another title shot against Daniel Cormier later that year and fought his heart out, again, only to once more lose a close decision.
Now, he's officially lost three out of his last four and has to heal, and try to improve. Starting anew isn't easy, but Gustafsson is trying.
He's relocated from his native Sweden to San Diego, to train once again at the Alliance gym. Still, he is having difficulty getting and staying motivated.
"I'm just having a tough time with my motivations. Some days it's better, some days it's a little bit worse." he told MMA Fighting, this week.
"I just tell my fans how it is and how it is to be a fighter on this level. That it's always tough with losses, 2015 was a tough year for me."
Gustafsson has gone through this type of dark place before. Recently, in fact, he even considered retirement after his loss to Johnson.
That probably makes it easier or harder, depending on the day. At the end of the day, however, Gustafsson still loves fighting.
"I've been here before, it's hard to go from going one day being the best fighters in the world to stop doing what you love doing," he explained.
"I am a fighter and that's what I live for. Quitting is not an option if you put the cards on the table. It's just emotions, feelings, and thoughts that you battle everyday as an athlete."
Southern California has helped Gustafsson's spirits a bit, though. "I feel better after I said it and now I'm in San Diego to change my environment a little bit. I'm feeling good," he continued.
Gustafsson doesn't know exactly when he'll fight next, but he did promise that it will be within the year. "I am just going to enjoy the training," he said.
"I will fight in 2016. I just need a little bit of time to get on my feet and get my mind and motivation right. I just want to fight for the right reasons. You will see me fight this year."