Alex Smith's Pro-Am nerves trumped those he's felt on football field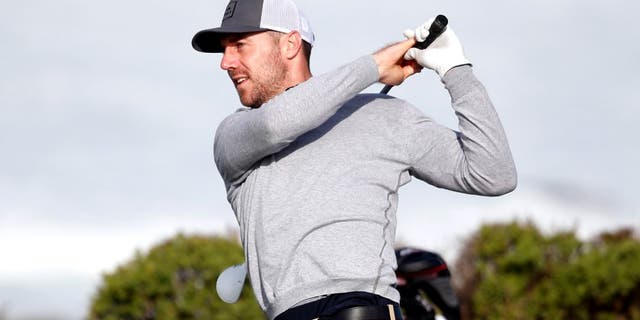 Alex Smith has played in some fairly important games over the course of his career. He's started five playoff games and performed extremely well in each of them, having just one postseason interception to his 11 touchdowns.
Yet, no matter how nerve racking any of those snaps were, none of them were as gut wrenching as his first shot at the AT&T Pebble Beach Pro-Am this past weekend.
Smith was in the field this year, paired up with PGA Tour player Ben Martin. And while on the course, Smith told Martin he's never been so nervous on a football field as he was on the first tee.
Via the Kansas City Star:
Unfortunately, Smith and Martin didn't make the cut, finishing at 9-under through the first three rounds. That's not to say it was a disappointing week, however. Along with Martin, Smith was grouped with Steve Young and former No. 1-ranked golfer Luke Donald.
Given his history of playing in the event -- and caddying as he did for Jim Harbaugh in 2012 -- Smith will likely be back at Pebble Beach next year. Maybe then he'll be able to calm his nerves and make the cut.