Alex Smith leads the league in mistake-free quarterbacking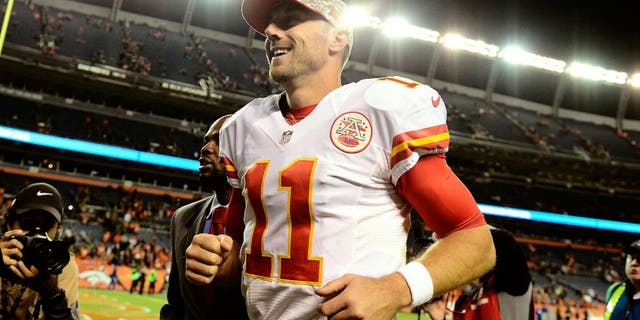 NEWYou can now listen to Fox News articles!
Alex Smith's spotless play is a big reason why his Chiefs are back in the playoff hunt. Ron Chenoy USA TODAY Sports
Many tagged Alex Smith as a just a "game manager" when he arrived from San Francisco.
That's no longer a term of disparagement in this roller coaster quarterbacking season. In fact, the Chiefs have leaned on Smith to manage games like no other NFL team can.
Smith's 228 pass attempts without an interception leads football. It was 50 throws higher than Tom Brady's mark before Week 10, too. Put simply: Smith isn't making any mistakes.
Smith's last pick came on Sept. 28 against the Packers. He's been sterling enough to put Steve DeBerg's franchise record (233 attempts without an INT) on serious notice.
Smith will never be confused with Brady or Drew Brees or Aaron Rodgers. But this is what he does -- and he's doing it better than any other passer this year.