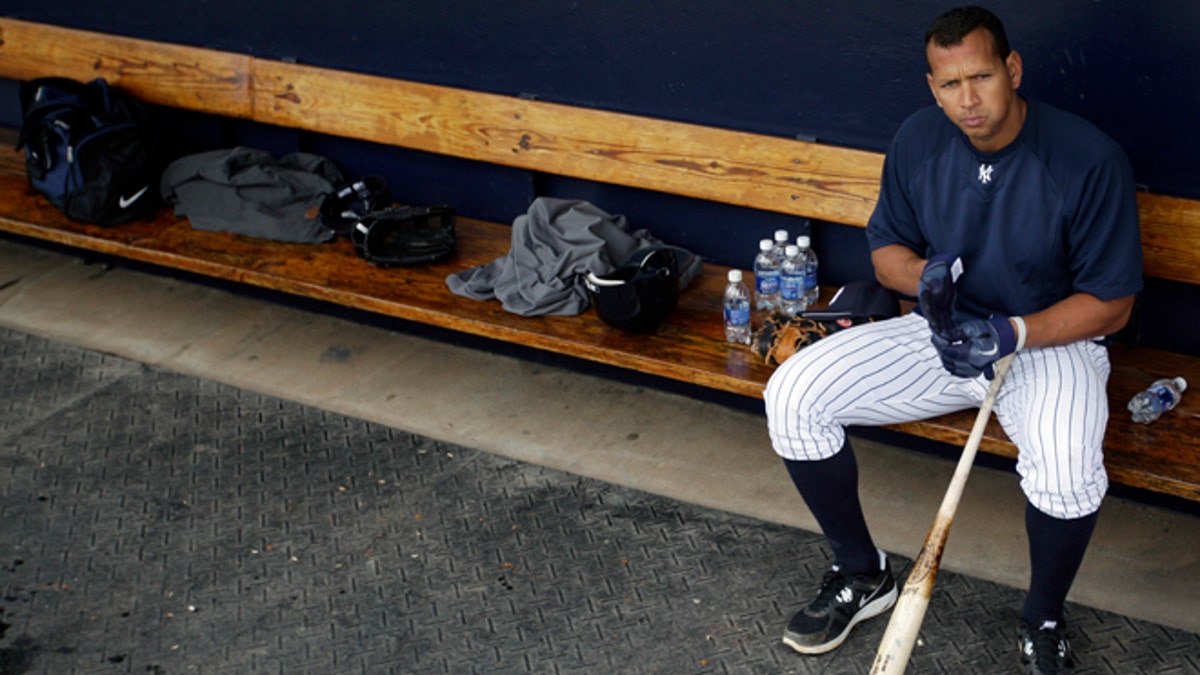 Baseball star Alex Rodriguez has paid his cousin $900,000 in exchange for keeping silent about the Yankee third baseman's use of performance-enhancing drugs, according to a published report.
Court documents cited in a report by the New York Daily News state that Rodriguez paid Yuri Sucart $700,000 as part of a confidential settlement in June 2013. The News reported that the 14-time All-Star had previously paid Sucart $200,000 in three installments.
The documents were made public this week after a judge ordered Sucart to pay for a court-appointed lawyer to represent him in an upcoming federal trial. The News reported that Sucart had claimed that he was unable to afford an attorney.
Rodriguez was suspended by Major League Baseball for the entire 2014 season as part of its investigation into Biogenesis, an anti-aging clinic in South Florida that provided several star players with performance-enhancing drugs. Rodriguez was one of 14 players ultimately suspended by MLB, with Commissioner Bud Selig's initial 211-game suspension reduced to 162 games plus any 2014 postseason games by an arbitrator.
Prior to the 2009 season, Rodriguez publicly admitted that he had used steroids provided by Sucart between 2001 and 2003 seasons, while playing with the Texas Rangers, but had stopped using them before being traded to the Yankees in 2004.
The News reports that Sucart's former attorney, Jeffrey Sonn, wrote to Rodriguez in December 2012, requesting $5 million and a "life estate" for his client.
"Yuri, even after he was accused of being a steroid mule for you, kept your confidences of all your activities while you played for the Rangers and the Yankees," the News reported Sonn wrote. Sucart has been charged with conspiracy to distribute testosterone and human growth hormone in connection with the Biogenesis investigation. He has pleaded not guilty.
Without Rodriguez, the Yankees struggled to a record of 84-78, missing the playoffs for only the third time since 1995.