Alex Kirk's double-double leads No. 25 New Mexico to 72-45 rout over Fresno State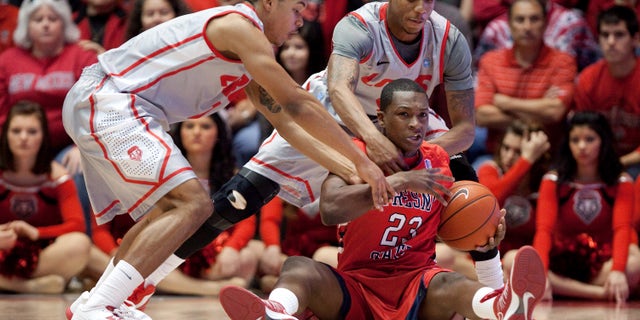 ALBUQUERQUE, N.M. – Alex Kirk had 19 points and a career-high 14 rebounds and No. 25 New Mexico played without leading scorer Kendall Williams in a 72-45 rout over Fresno State on Saturday.
New Mexico sports media relations director Frank Mercogliano declined to say why Williams, who twice earlier this season didn't start because of disciplinary reasons, did not play.
Cameron Bairstow matched his career high with 16 points, including 15 in the first half. Kirk and Bairstow, who made his first six shots, combined for nine points in a 16-2 run that gave the Lobos their largest halftime lead of the season at 39-22.
Fresno State (6-9, 0-2, Mountain West) had cut the lead to 23-20 with six straight points before the Lobos (15-2, 2-0) went on the game-changing run in which six different players contributed points.
Marvelle Harris was the only Bulldog in double digits with 11 points.