Aldo's coach says that champ won't be derailed by McGregor's talk on fight night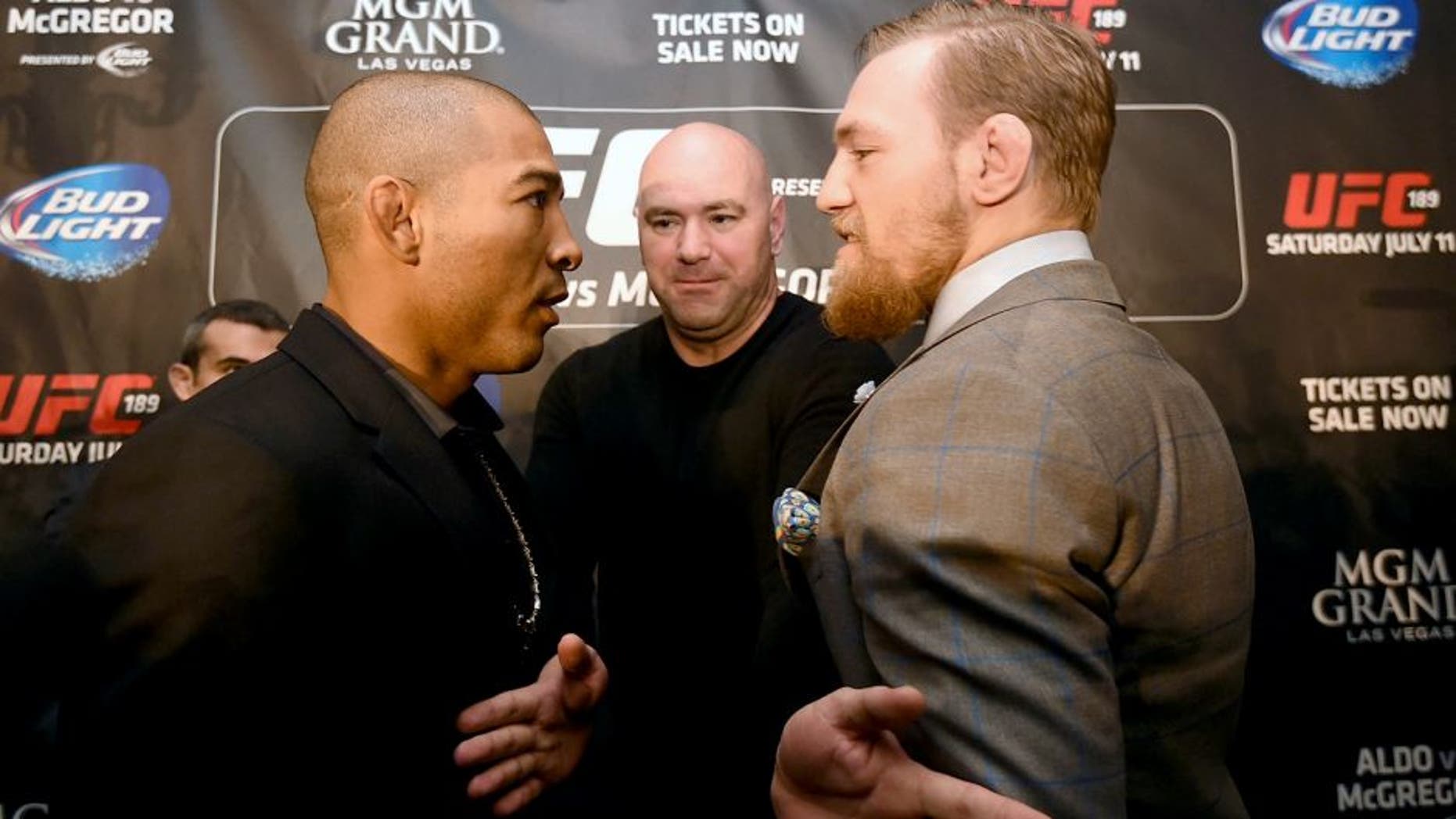 Jose Aldo's coach and manager Andre Pederneiras says it has been years since anyone tried to get under the featherweight champion's skin the way Conor McGregor has. The two are scheduled to fight one another in Las Vegas, Dec. 12 in the main event of UFC 194, and McGregor has taken every opportunity to insult the UFC's longest-reigning and most dominant world champion.
According to Pederneiras, the last guy to try and get inside Aldo's head was Manny Gamburyan, before they fought for the title in 2010. "The only fighter who I remember provoking Aldo was Manvel Gamburyan, who spent the fight week trying to intimidate him," he told UFC Brazil, this week.
"Aldo will get in the Octagon, show everything that we trained and leave as a winner."
Of course, Gamburyan's tactics didn't produce a win for him, as Aldo knocked him out in the second round. Only time will tell if McGregor will end up being more successful, but Aldo's coach predicts that he won't be negatively affected by the trash talk, during the fight.
"Aldo has a great attitude," he assured.
"During the fight, what [McGregor] said will make no differnce. He will hit McGregor anywhere he can, and with a lot of desire."
Though the notorious interim belt-holder's rise through the UFC ranks has so far been an impressive storybook one, Aldo's camp promises that he will get his reality check in December. "If he was expecting a Cinderella dream when he had the belt, maybe he noticed this is the real world," the Nova Uniao founder chided.
"A beating will happen on the day the fights happen. That's it."