Aldon Smith denies DUI, says 'truth will come out'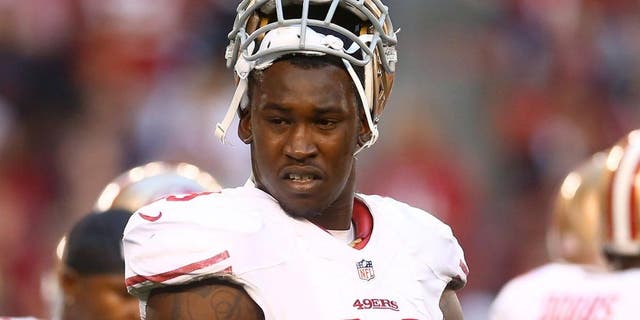 SANTA CLARA, Calif. -- Police in Northern California arrested San Francisco 49ers linebacker Aldon Smith on Thursday.

Santa Clara Police accuse Smith of hit and run, drunken driving and vandalism. The details of his arrest were not immediately available, but the 49ers linebacker issued a rebuttal while leaving the jail.
"People that are faithful will remain faithful," Smith told KTVU. "Justice will be served and the truth will come out."
Police reported Friday that he was booked into the Santa Clara County Jail and posted $26,000 bail.
"There's no DUI and I'm sorry for anyone I let down," Smith said. "The situation that happened could have been handled differently."
He was arrested two years ago on drunken driving charges. Smith missed five games in 2013 after that arrest and went into a substance abuse rehabilitation clinic.
Last fall, Smith received a nine-game suspension for what the league called violations of its substance-abuse and personal-conduct policies.
--With the Associated Press