Alan Ball is picking up steam in Bears' cornerback competition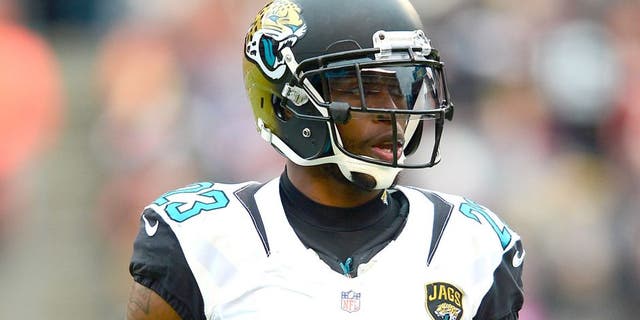 Cornerback Alan Ball has overcome injuries and is now pushing for playing time in the Chicago Bears' secondary. Head coach John Fox has taken note of the progress Ball has made since the start of the summer.
"Much like some of our defensive backs in the offseason, we got them better, they had offseason surgeries," Fox said, per ESPN's Jeff Dickerson. "He was one of them. So he didn't get a lot of time there, so he started to get more and more time. He's getting more and more healthy and that in turn gives him more time.
"He's a guy we obviously like because we signed him in free agency."
Ball, 30, last played for the Jacksonville Jaguars, where he started 22 games and intercepted three passes over the last two seasons. He is the tallest cornerback on the Bears' roster at 6-foot-2.
Kyle Fuller and Tim Jennings are the starting cornerbacks, but Ball is listed as an immediate backup on the Bears' unofficial depth chart. His experience and height may come in handy this year.
(h/t ESPN)