AL Rookie of the Year Carlos Correa hits snowball double, slides safely into second base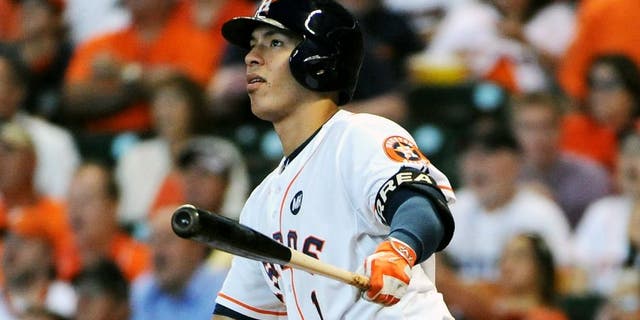 Carlos Correa doesn't have to report to spring training for another month, but the reigning AL Rookie of the Year already is working on his swing.
In a blizzard.
The Houston Astros shortstop was in New York City for Saturday's Baseball Writers Association of America dinner, where he was scheduled to receive his rookie award. Unfortunately, that dinner was canceled because of the blizzard hitting the East Coast.
With a little extra time to kill, Correa hit this snowball double off -- we assume, anyway -- his father. But it also might have been Bartolo Colon under all the winter gear.