AL MVP Mike Trout will have surgery and miss 6-8 weeks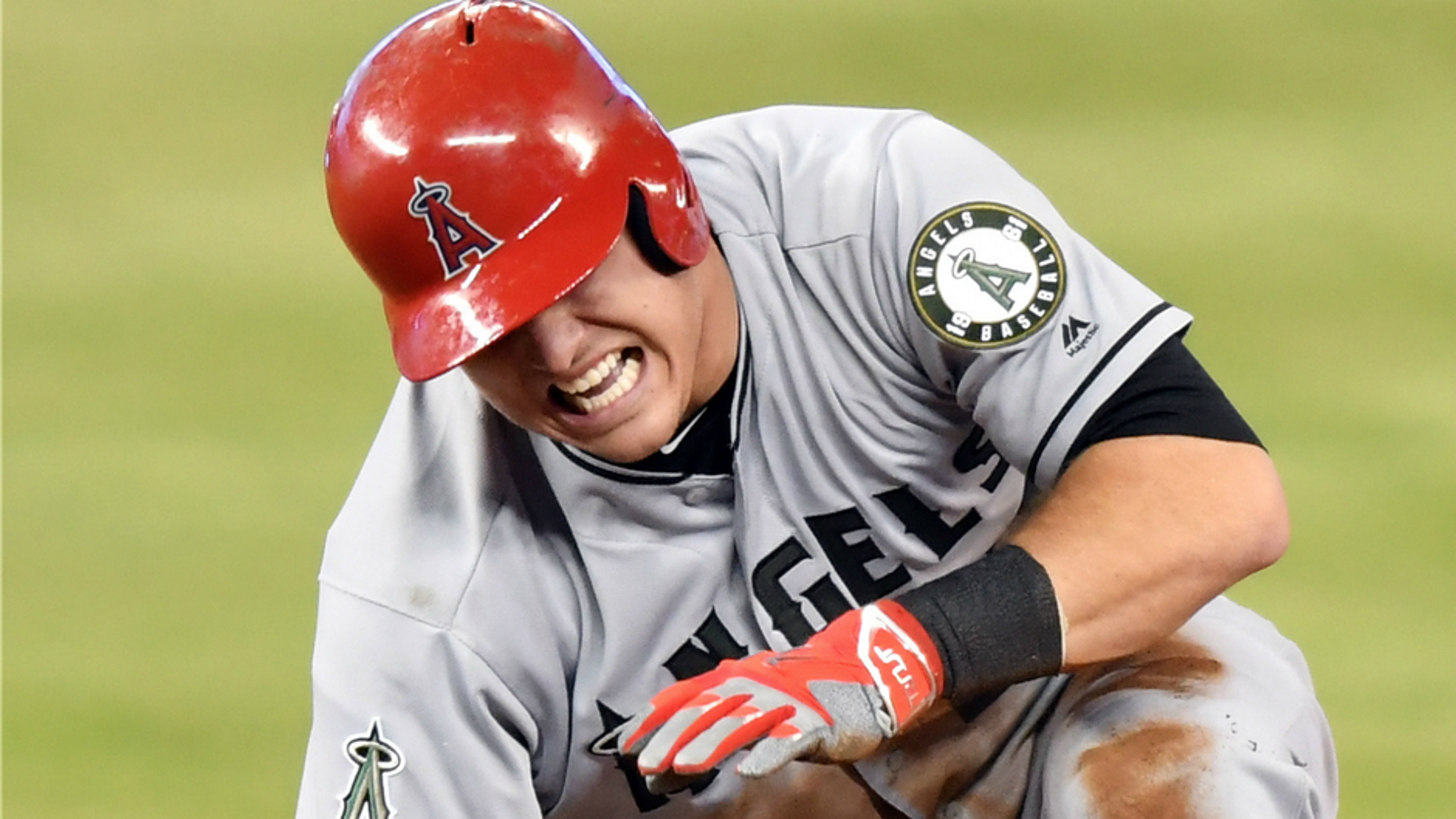 Angels center fielder Mike Trout will have surgery to repair a torn ligament in his left thumb that will sideline him for 6-8 weeks.
The reigning AL MVP suffered the injury when sliding into second base on a stolen-base attempt in Sundays 9-2 loss to the Marlins. An MRI exam Monday confirmed the UCL tear.
In 47 games this season, Trout is hitting .337/.461/.742 with 16 homers, 36 RBI, 36 runs and 10 stolen bases. He leads the AL in walks (36), OBP, slugging percentage and OPS (1.203), and appeared headed for a third AL MVP Award.
Its a crippling blow for the Angels, who have lost two consecutive games and are 26-28 (11 games behind the AL West-leading Astros).
"I think you'll feel that impact," Angels GM Billy Eppler said, via MLB.com. "The team will require multiple people stepping up in his absence. The team will continue to fight, as it always does, but you know you're losing the heart of your order and the heart of your defense and a leader in the dugout and on the bench. It's something to absorb, there's no doubt. But I know the guys in the clubhouse will do their darndest to absorb it."
Trout will have surgery Wednesday, and then his rehab process will begin.