Al Iaquinta plans to pick up where he left off, once he returns from knee injury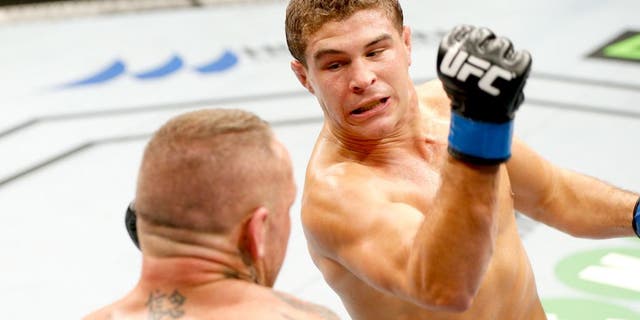 Al Iaquinta has won his last four fights, and seven out of his last eight. As such, the Serra/Longo fighter is a rising lightweight title contender.
Unfortunately, he's had all that momentum stalled for a bit with a knee injury that required surgery. Iaquinta has had serious knee injuries in the past, and says he's fought at less than 100 percent for some time.
Once he returns to the cage, he expects to be healthy, and can't wait to show the world what he can do with two strong legs. "I'm going to come back with two knees," he recently told MMA Junkie.
"I'm going to come back with two knees, and no one is going to be able to stop me. I really believe that...I think I'm going to pick up right where I left off. I'm going to come back and should be looking for a top-10 guy."
Iaquinta's confidence is based on his discipline. Back when he had a knee surgery at the start of his UFC career, the fighter says he used the time off to party and enjoy the bit of cash he'd just earned.
This time, Iaquinta says he's given up drinking alcohol and is putting everything he has into recovering, fully. "I think this time I had the surgery, and I've got to focus on nothing else," he continued.
"I was young back then. It was three or four years ago. I didn't really see how important the knee really was. If this surgery doesn't work out, I don't really have anywhere to go. I've got one shot at this thing to make it heal up right and do this the right way. So far, it's been great. I've done everything right."