Ahmed dazzles again before he leaves with injury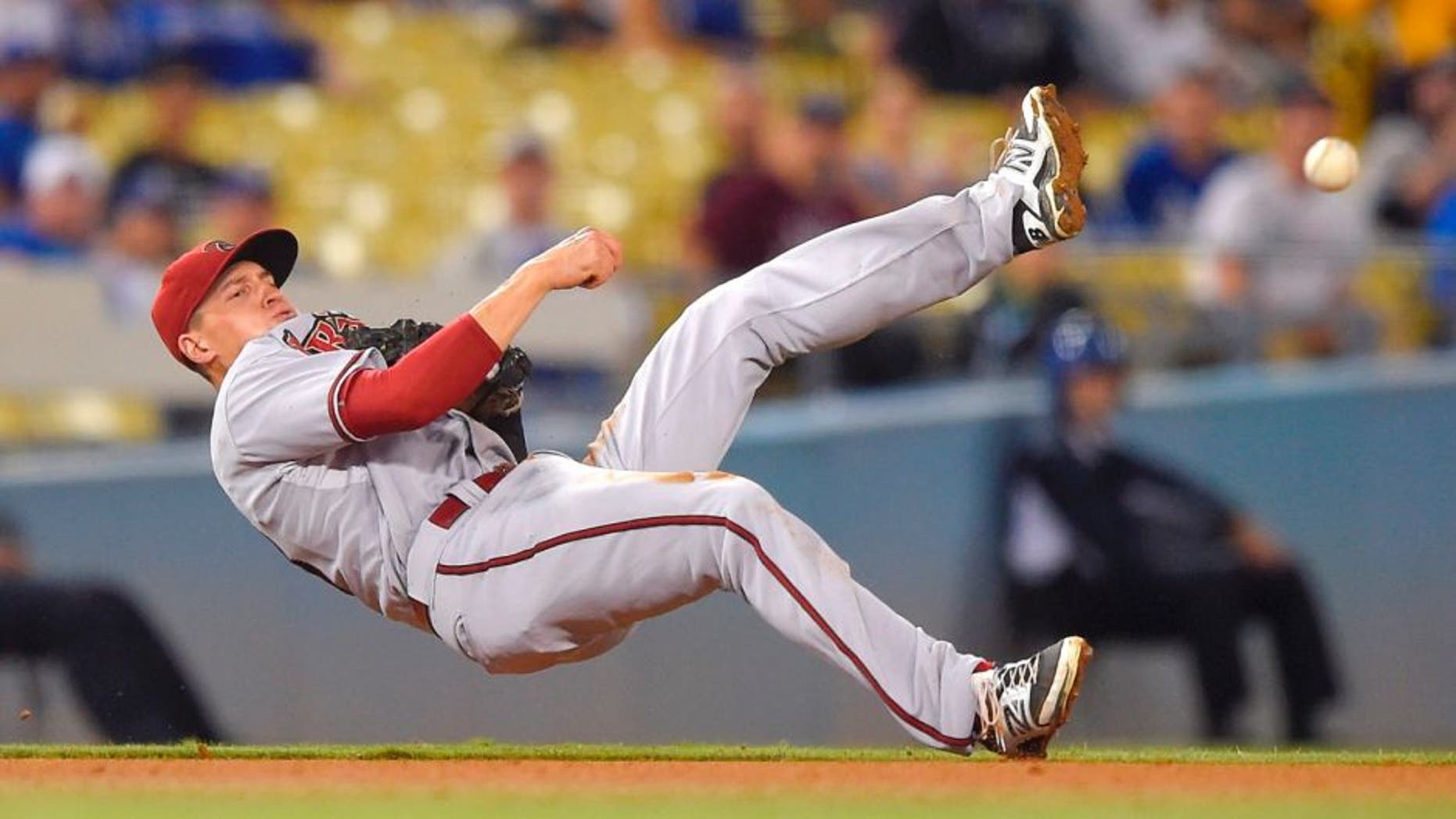 Nick Ahmed more than once this season proved himself a defensive wizard at shortstop for the Diamondbacks. But he took it to a new level Tuesday night.
Ahmed went deep in the hole in the seventh inning to knock down a ground ball and from a knee made a perfect throw to second base to get the Dodgers runner coming from first. Of course, that description doesn't do the play justice. So here it is.
As great as the play was -- and it earned more than a few superlatives -- Ahmed injured his back twisting to make the throw.
He left the game later in the inning and the FOX Sports Arizona cameras at Dodger Stadium caught Ahmed on crutches after the game -- presumably on his way for X-rays.
"He's in a lot of pain right now," D-backs manager Chip Hale said after the 8-0 victory.