Again? Explosive plays, poor tackling once again confound Steelers defense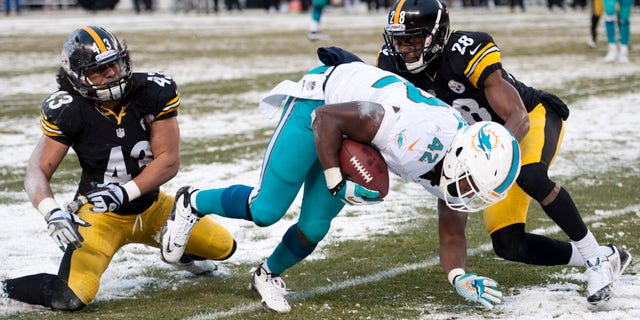 PITTSBURGH – The Pittsburgh Steelers find themselves dealing with a familiar problem heading into the final three weeks of the regular season.
The defense that appeared to figure it out after an 0-4 start is back to giving up big plays and time is running out. The Steelers (5-8) surrendered 34 points and 360 yards in a loss to Miami last week that effectively knocked Pittsburgh out of the playoff race.
Pittsburgh gave up three plays of 40 yards or more to Miami and have allowed 11 plays over 50 yards this season, that's the most in the NFL.
Cornerback Ike Taylor says he can't quite put a finger on why it is happening though coach Mike Tomlin says poor tackling is part of the problem.
___
AP NFL website: www.pro32.ap.org