After serious shoulder injury, Brian Quick eager to return to field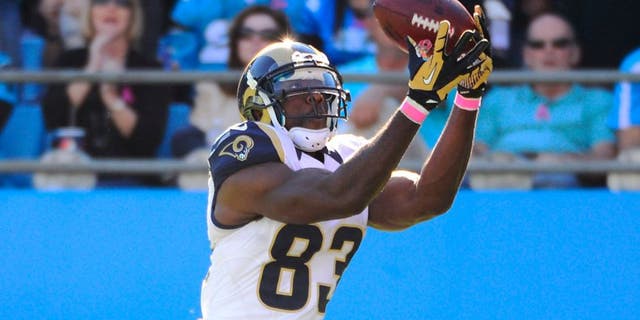 The three words any professional athlete never wants to hear: "career-threatening injury."
But when Rams wide receiver Brian Quick went down with an injury on Oct. 26, 2014 against the Kansas City Chiefs, the training staff had those thoughts.
"We literally had to support his arm," Rams head athletic trainer Reggie Scott said, via the team website. "I've never seen anything like it. Basically you have four rotator cuff muscles in the shoulder and he tore three out of the four.
"At the time, we were all thinking this could easily be a career ending type injury."
Quick was devastated. His season was cut short after seven games, though he still recorded career highs in receiving yards (375) and touchdowns (3).
After a long recovery and rehab process, Quick was recently cleared for contact practice, and could see action as soon as Saturday against the Indianapolis Colts.
"Looking at his past and looking how well he did with his rehab, you see this guy having a successful year," Scott said, via the team website. "That's the least he deserves."
(h/t StLouisRams.com)