After Rose Bowl victory, David Shaw believes Stanford's renaissance has only just begun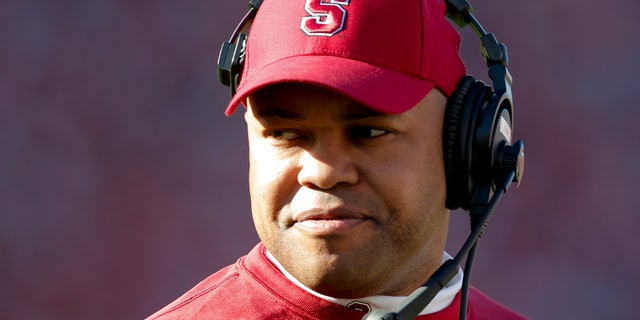 STANFORD, Calif. – As David Shaw addressed his Stanford players for the final time this season, a sense of sadness started to circulate around the room.
No more games. No more trophy celebrations. No more upsets, comebacks or any of the other thrilling moments that took place during the most sensational season in 40 years on The Farm.
After a Pac-12 Conference title and the program's first Rose Bowl victory since the Nixon Administration, Stanford's players simply can't wait to take the field again.
The Cardinal are in far better shape than last January, when Andrew Luck left to become the NFL's No. 1 overall pick. Kevin Hogan is solidified at quarterback now, and most of the Pac-12's top defense will return.