After missing playoffs for 5th straight year, Hurricanes facing another long, empty summer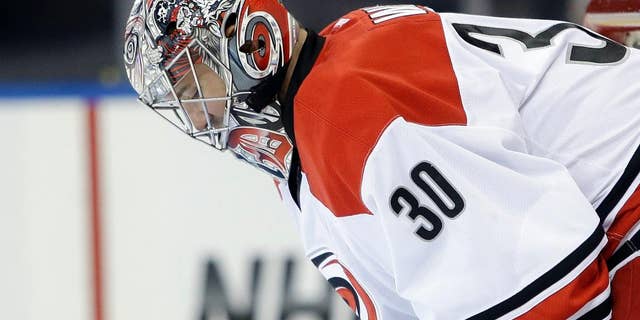 RALEIGH, N.C. – The Carolina Hurricanes once again will have plenty of free time in April and beyond.
They've locked up a fifth straight year without making the playoffs — the longest active streak in the Eastern Conference.
That makes seven of eight seasons since winning the 2006 Stanley Cup that they've missed the postseason.
Now it' about playing the three remaining games, starting with the home finale Thursday night against Washington.
Veteran defenseman Jay Harrison calls the feeling is "all too familiar."
He says there was "a sense of deflation" after a 4-1 loss to the New York Rangers on Tuesday night took them out of the playoff chase.