After leaving school early, going undrafted, QB Tyler Bray gets shot with Kansas City Chiefs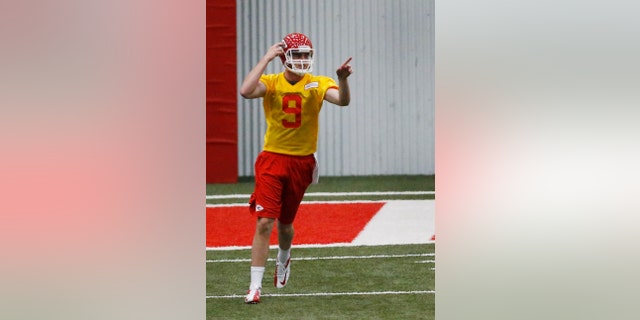 KANSAS CITY, Mo. – Tyler Bray believes that every rookie has something to prove.
He may have more than most.
The former Tennessee quarterback left school a year early hoping he'd be chosen highly in the draft, but every team passed on him over the course of seven agonizing rounds. So he wound up signing with Kansas City as an undrafted free agent, and is now trying to make the team.
He's been participating in the Chiefs' rookie minicamp that finishes up Sunday.
Bray put up big numbers as a starter with the Vols, but questions about his maturity and some minor off-the-field incidents caused his stock to drop. Still, he had one of the biggest arms of the rookies coming out, and the Chiefs hope he can compete for a backup job.