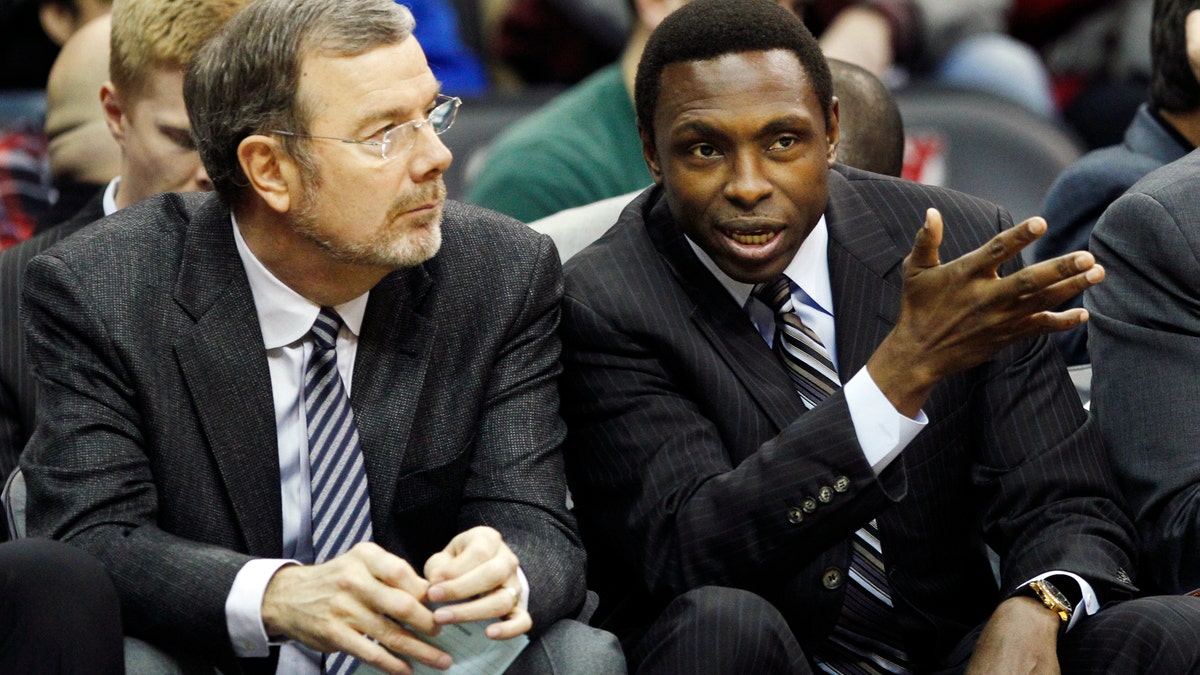 EAST RUTHERFORD, N.J. – P.J. Carlesimo hadn't even coached his first game with the Brooklyn Nets and already names such as Phil Jackson were floating around.
Carlesimo was appointed interim coach Thursday when the Nets fired Avery Johnson, and general manager Billy King said he hoped Carlesimo would have the job for a while.
But the Nets also put out a statement saying a search for a new head coach would begin immediately, making it unclear how long Carlesimo would be sticking around.
The man who could clear it up is owner Mikhail Prokhorov, who is expected to attend the Nets' game against Charlotte on Friday night.
If the Russian billionaire wants to spend big on a new coach, he could make a sales pitch to Jackson, the retired 11-time champion.