Adrian Peterson's durability has landed him a new nickname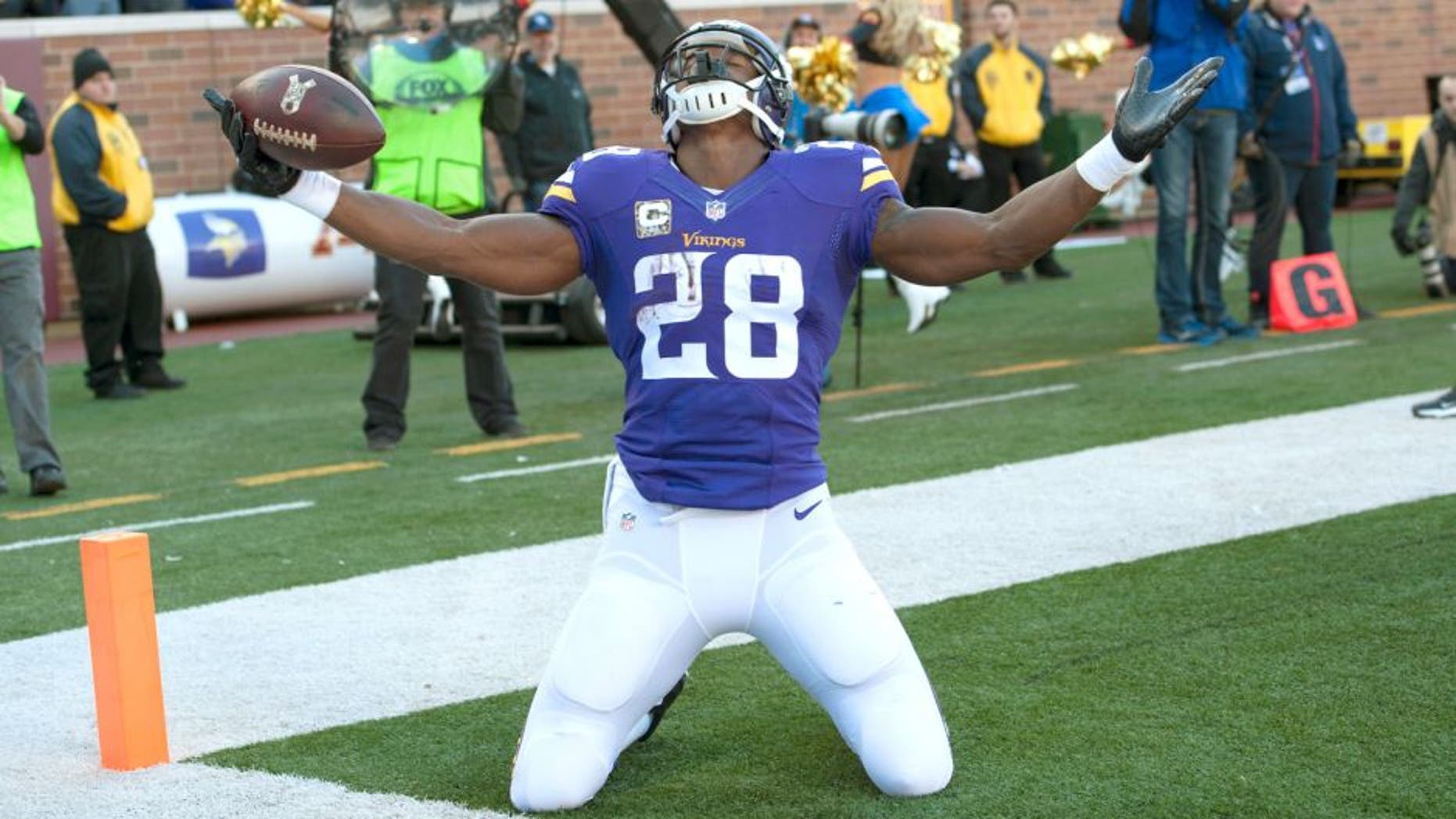 Minnesota Vikings running back Adrian Peterson injured his ankle against the Chicago Bears on Sunday, but his availability for the team's Week 16 matchup with the New York Giants isn't really in question.
Peterson's unmatched durability has landed him a new nickname, coined by Vikings head athletic trainer Eric Sugarman.
Via Matt Vensel of the Star-Tribune:
Peterson has overcome several injuries in his career, most notably a torn ACL at the end of the 2011 season that led to a 2,000-yard campaign in 2012. The 30-year-old back has suffered hip, finger, hamstring and two different ankle injuries this year, yet he hasn't missed a single game.
In nine seasons with the Vikings, Peterson has recorded over 2,500 offensive touches and has missed fewer than 10 games due to injury.