Adrian Gonzalez recorded a putout with his neck and couldn't help but laugh about it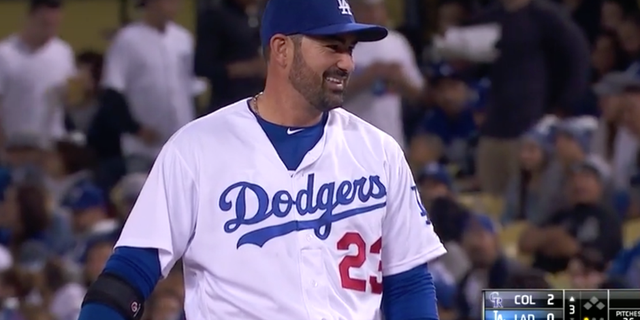 Adrian Gonzalez will have plenty of putouts at first base for the Dodgers this season but likely none will be weirder than the one he recorded on Tuesday night in Los Angeles.
During the third inning of the Dodgers' 4-3 loss to the Rockies, Charlie Blackmon hit a roller up the first base line that was fielded by pitcherHyun-Jin Ryu. Just a few feet from the bag, Ryu flipped the ball to Gonzalez, who had to react quickly and ended up pinning the ball to his neck to make the catch and record the out.
It may not have been the prettiest play in the world, but itwas a pretty impressive display of reflexes from Gonzalez, who didn't bobble the ball at all.