Adrian Beltre tried his hardest to sell an umpire on a fake catch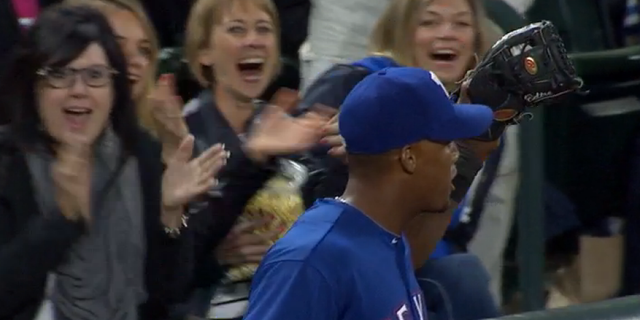 On Monday night against the Seattle Mariners, Texas Rangers third baseman Adrian Beltre tried but failed to fake out an umpire.

The play happened (check out video above) when the Mariners' Leonys Martin popped a ball high into the third base line stands that bounced directly to Beltre after falling about five rows deep into the stands. Beltre held up the ball in his glove but the umpire didn't buy it.
We've seen plenty of outfielders cover a ball that's skipped a few inches shy of a mitt. Beltre's attempt was quite a bit bolder, but kudos to him for wholeheartedly going after it.
Would a face like this lie?