Adoree' Jackson has best take yet on #BowWowChallenge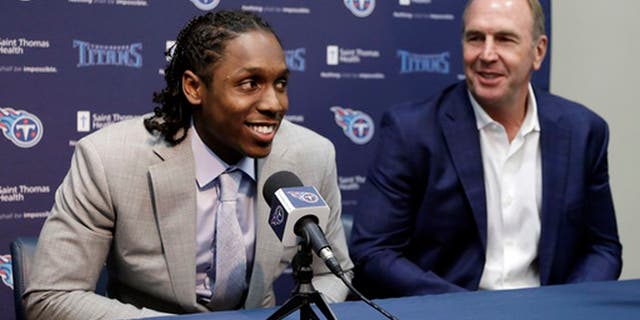 It's impossible not to like Adoree' Jackson.
The former star of Serra High School and USC is taking his talents to Tennessee, where the Titans drafted him No. 18 overall in last month's NFL Draft.
On Thursday, the defensive back boarded a real private plane for his trip to Nashville, taking a dig at Bow Wow along the way.
In case you missed it, the former rapper recently claimed to be flying on a private plane to New York but was busted by a photo from a passenger … showing Bow Wow on a commercial flight to the Big Apple.
Since then, the internet has been having fun with the #BowWowChallenge.
And, switching back to football, good luck during this weekend's Rookie Camp Adoree'!