Absence of captain Roman Shirokov could hit Russia hard as team starts World Cup campaign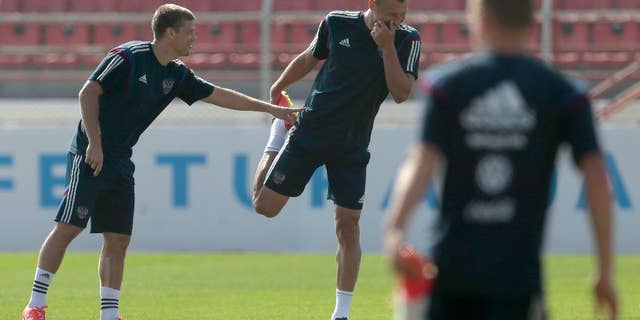 CUIABA, Brazil – France and Colombia aren't the only teams without their best player at the World Cup in Brazil.
Gone perhaps unnoticed in the list of key performers missing in Brazil is Roman Shirokov — Russia's captain, driving force and a reliable source of goals from midfield.
Shirokov was ruled out days before the start of the World Cup with a lingering back injury, news which caused a big fuss back home and sparked a general sense of resignation that Russia is now unlikely to spring a surprise in Brazil.
Vasily Beruzutsky was named Monday as Shirokov's replacement as captain for Tuesday's match against South Korea in Group H, and says "of course, it is a big loss for us ... but we shouldn't be fixated that his absence will affect us too much."