Aaron Rodgers' preseason might be over already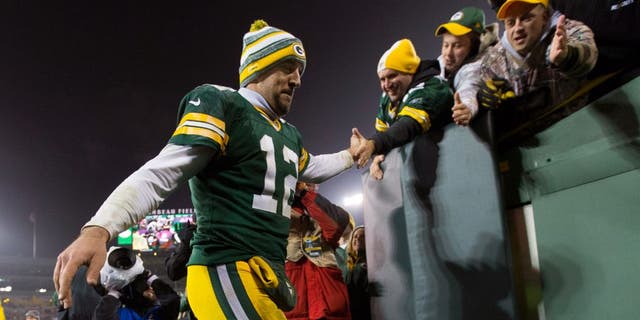 The Green Bay Packers did not make it out of their last preseason game without a few casualties, most notably wide receiver Jordy Nelson and his season-ending knee injury. In order to avoid another setback, the Packers may not play quarterback Aaron Rodgers for the rest of the preseason, according to ESPN's Rob Demovsky.
"Every decision that's made any time our players take the field -- whether it's practice, games -- is done with risk assessment," McCarthy said, per ESPN. "Every decision that has been made to this point, I'm very comfortable with the assessment of the risk."
Against the Pittsburgh Steelers, Rodgers took a crushing sack for a safety and was spotted icing his throwing hand on the sideline later in the game. With left tackle David Bakhtiari (knee) and starting guards T.J. Lang (concussion) and Josh Sitton (ankle) all expected to sit out on Saturday, per ESPN, playing Rodgers would be to put him directly in the line of fire.
"I'm happy where we're at," Rodgers said, via ESPN. "We have some guys banged up right now, so not sure what the playing time will be, but whatever Mike decides I'm confident we'll be ready when the season starts."
Backup quarterback Scott Tolzien is recovering from a concussion and is unlikely to play on Saturday, too, so McCarthy says it might be "a big night" for both Matt Blanchard and fifth-round rookie Brett Hundley, according to ESPN.
(h/t ESPN)