Aaron Rodgers' excellence can be summed up with just one chart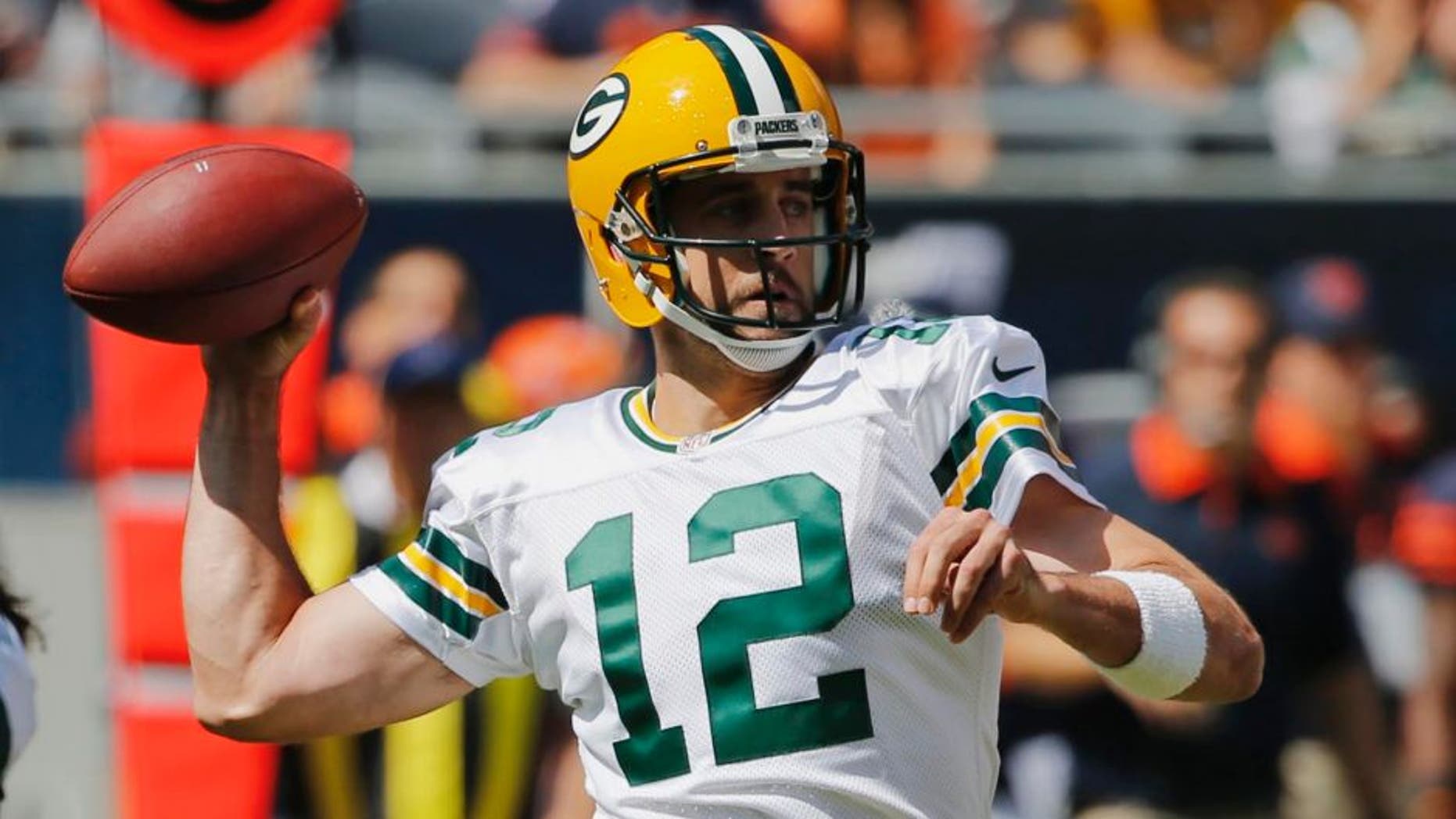 If watching Green Bay Packers quarterback Aaron Rodgers fling touchdown passes doesn't provide an adequate visualization of his greatness, this chart from Football Perspective should help.
Rodgers is the red dot on the graph, and he's a major outlier. The graph plots career rank for passing touchdowns (Y-axis) against career rank for interceptions (X-axis). So Brett Favre, for example, would be closest to where the two axes intersect, since he ranks second for all-time touchdown passes (408) and first for interceptions (336).
Let's just say Rodgers doesn't follow the trend line.
Rodgers is currently tied with Hall of Fame quarterback George Blanda for 25th place on the all-time leaders list for touchdown passes (236). Yet, he's buried all the way down the list at 205th when it comes to interceptions (57).
Rodgers' touchdown-to-interception ratio of 4-to-1 is the best in league history. So far this season, the surefire Packers passer has thrown 10 touchdowns and no interceptions.