Aaron Rodgers criticizes new PAT rule as threat to player safety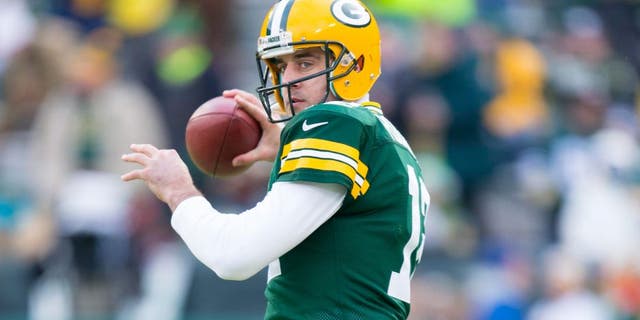 Green Bay Packers quarterback Aaron Rodgers is not hesitant to call the NFL out for its hypocrisy.
The NFL claims to be focused on making the game safer for its players, but the reigning MVP was critical of the league's new extra-point rule -- which pushes attempts back to the 15-yard line -- saying it's a threat to player safety.
"It's now become a very important play, especially in the wintertime in Green Bay, when no field goal is guaranteed," Rodgers said, via ESPN's Rob Demovsky. "And it doesn't go for just Green Bay. Any place that is cold or has rain or inclement weather, it's going to be an interesting decision. Do you go for the two-pointer from the 2 or do you go for a 33-yard field goal?
"And with that, the play's not dead anymore. If there's an interception or a fumble, you can return it. So I think you're bringing some player safety issues involved into that play. It could make it more exciting, but I still like the one-pointer from where it was at."
Rodgers may be a bit biased, since the Packers often face inclement weather at Lambeau Field, but his logic seems fair.
We'll see if the new rule affects some teams more than others and also if it results in more injuries.
(h/t ESPN)
Photo Credit: Jeff Hanisch/USA TODAY Sports