Aaron Rodgers' backup: 'It's like watching Jordan in his prime'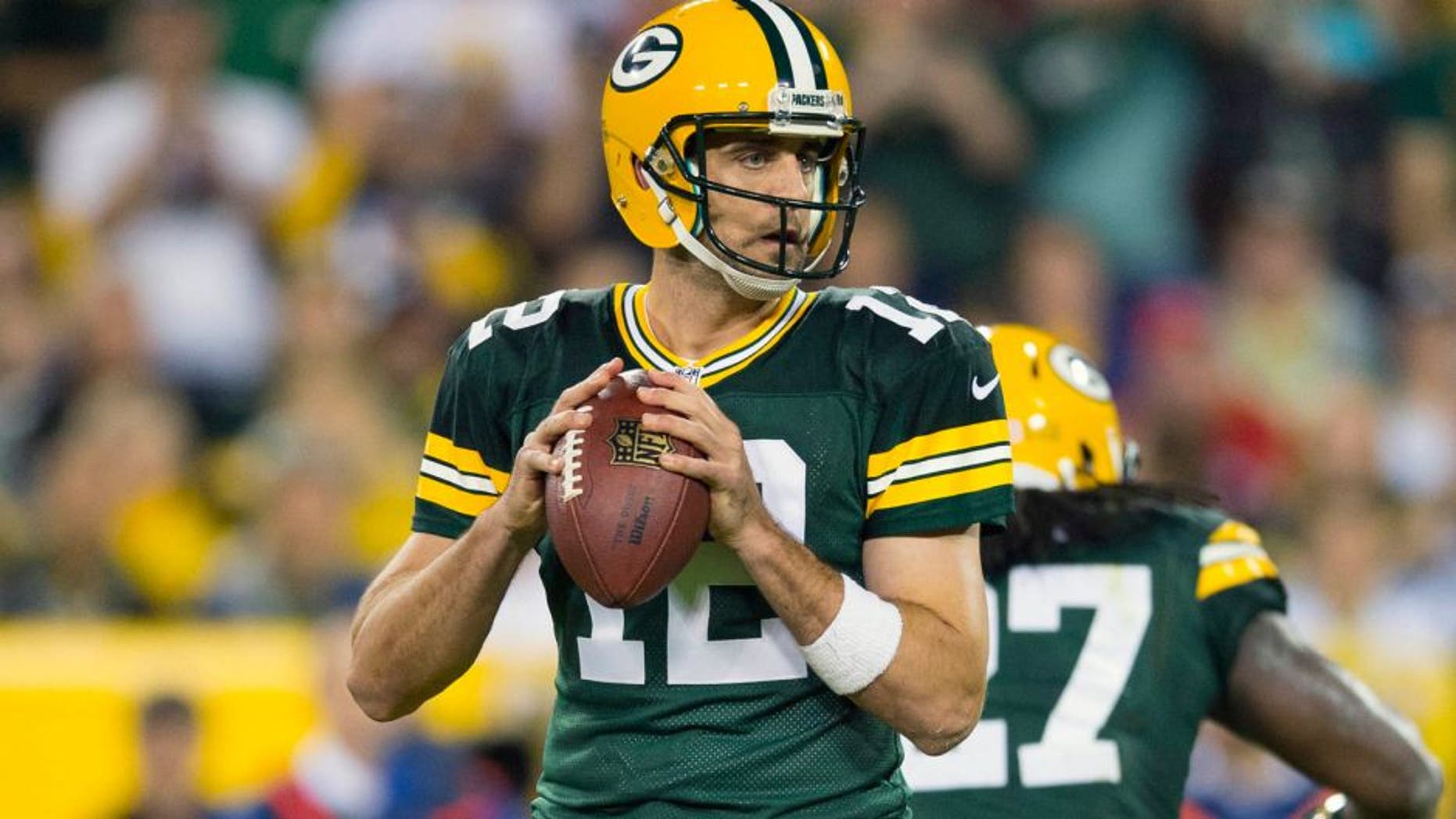 Green Bay Packers quarterback Aaron Rodgers is on another level.
Rodgers' backup, Scott Tolzien, witnesses his greatness on a weekly basis. After watching a masterful, five-touchdown performance against the Kansas City Chiefs on Monday night, Tolzien could only compare Rodgers' dominance to one other professional athlete: NBA legend Michael Jordan.
"I mean, to me, it's like watching Jordan in his prime," Tolzien said, per Jason Wilde of ESPN Wisconsin. "He's at the top of his game. He makes it all go."
Rodgers, who saw Jordan play back in 1997, commented on what made him such a great basketball player.
"I think something inside him felt he wanted to put on a show every time he went out, because there was somebody in the stadium that hadn't seen him play before," Rodgers said, via ESPN Wisconsin. "The last game that he played in Sacramento, I was in the top row, and it was kind of a late-addition ticket.
"He scored 33 points that night, and I was new to watching him live. I'd loved watching him on TV, but it was fun to watch him live. He always brought his A-game every night."
Rodgers was in eighth grade when he saw Jordan play live, and yet he remembers the Hall of Famer's exact point total that night. Similarly, there was probably a kid in middle school at Lambeau Field on Monday night who will remember Rodgers torching the Chiefs for years to come.
The talent on display should have been equally inspiring.
(h/t Bleacher Report)