Aaron Rodgers and Brad Paisley took a field trip to 'South Park'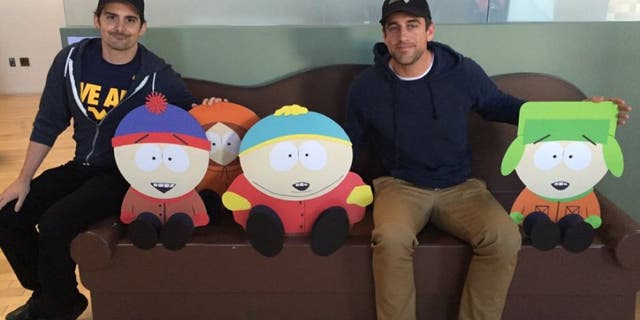 Following the Packers' rollercoaster loss to the Cardinals in the playoffs, Aaron Rodgers underwent knee surgery, which was categorized as a "cleanup of an old injury." Since then, Rodgers' recovery has gone well as his offseason has been fun-filled thus far.
Not only did he tell a weird story of the time he saw a UFO, but he also hung out at the studios of "South Park" with country singer Brad Paisley.
Rodgers has long been a fan of the show, as evidenced by his Twitter. "South Park" also has ties to the NFL, dabbling its feet in several football issues, including the Patriots' involvement in Deflategate.