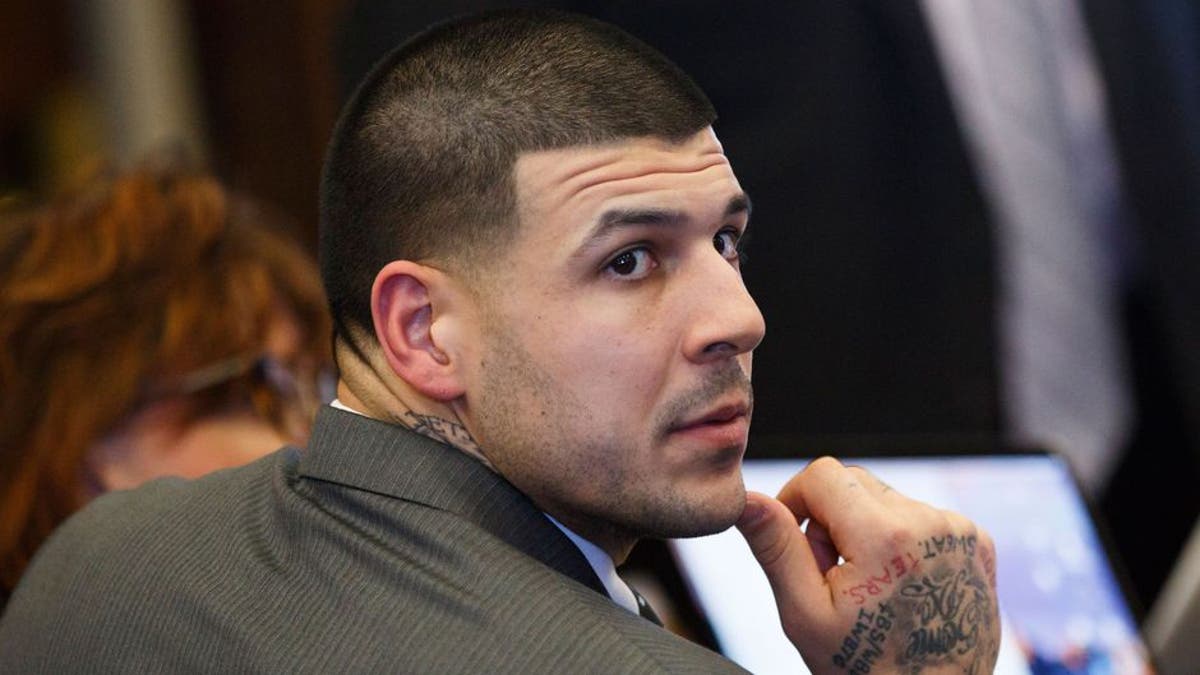 BRISTOL, Conn. -- Family and friends of Aaron Hernandez arrived Monday to say their farewells to the former NFL player during a private funeral in his hometown.
Hernandez's mother, brother, fiancee and at least one defense attorney were among those who turned out for the invitation-only service in Bristol, Connecticut.
The former New England Patriots tight end, who was serving a life sentence for a 2013 murder, hanged himself in his cell in a maximum-security prison in Massachusetts last Wednesday. He had just been acquitted of murder charges in the shooting deaths of two men in Boston in 2012.
Ahead of the 1 p.m. service, a lawyer for Hernandez's fiancee, Shayanna Jenkins Hernandez, asked a judge on Monday to release copies of three notes Hernandez left next to a Bible before killing himself, The Boston Globe reported. He wrote that the district attorney had refused to provide the letters to her or any other relatives.
"The family has the right, during this grieving process, to know their loved one's final thoughts," wrote the attorney, George Leontire.
The Associated Press left messages for the district attorney's office seeking comment on the filing.
Two men in suits checked IDs in the funeral home's driveway as guests drove up. Police closed a street outside to traffic and television news crews were stationed in a lot across the street. At one point, Hernandez's mother, Terri Hernandez, stepped out ahead of the service to smoke a cigarette on the funeral home's front porch.
The burial will be private at an undisclosed location. Hernandez's family in a statement asked for privacy as they mourn and thanked people for offering condolences.
Hernandez was serving a life sentence for the slaying of semi-pro football player Odin Lloyd, who was dating the sister of Hernandez's fiancee.
After the Massachusetts medical examiner ruled the death a suicide, Hernandez's brain was taken to Boston University, where scientists will study it for any signs of repeated trauma suffered during his years of playing football.
A judge on Friday ordered key evidence in the prison suicide preserved, granting a request from Hernandez's fiancee so the family can investigate the circumstances of his death.