Aaron Hernandez found not guilty of murder charges in 2012 shooting deaths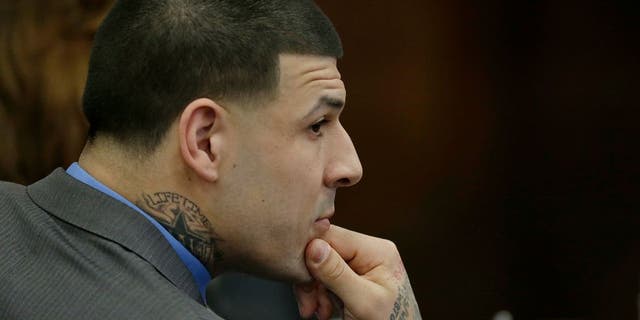 NEWYou can now listen to Fox News articles!
After six days of deliberation, a Boston jury on Friday found former New England Patriots tight end Aaron Hernandez not guiltyof first-degree murder charges in the 2012 deaths of Safiro Furtado and Daniel de Abreu.
Hernandez, 27, was accused of shooting the two men in 2012 after one of them spilled a drink on him at a Boston nightclub.
Hernandezs lawyers argued that a former friend of the ex-football star shot the men over a drug deal. Hernandez, who played for the Patriots from 2010-12, is already serving a life sentence in the 2013 killing of semi-professional football player Odin Lloyd.
Information from the Associated Press was used in this report