Aaron Donald projected to make 2015 All-Pro Team over Suh, McCoy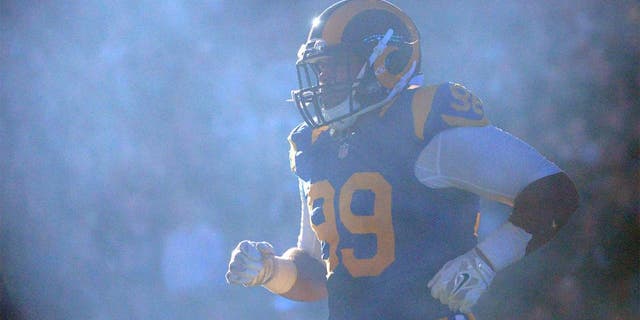 Aaron Donald made an instant impact as a rookie.
He was one of three rookies nominated to the Pro Bowl and won Defensive Rookie of the Year, while recording 47 tackles, nine sacks and two forced fumbles.
NFL media analyst Elliot Harrison believes his second year will be even better in projecting him to make the 2015 All-Pro Team.
Per Harrison: "Nope, not giving a nod to Ndamukong Suh or Gerald McCoy or Fletcher Cox this season. There's a new sheriff in town! The Defensive Rookie of the Year was an absolute beast in 2014, just one shade behind Odell Beckham Jr. and Zack Martin in terms of instant impact."
(h/t NFL.com)