Aaron Cook says he was 'cheated' of Olympic spot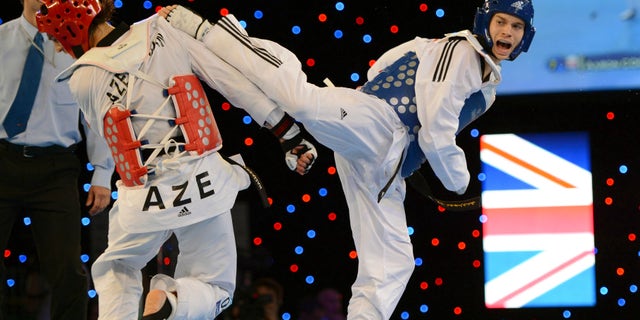 NEWYou can now listen to Fox News articles!
LONDON – British taekwondo star Aaron Cook says his decision to leave the national training academy cost him a spot on the Olympic team.
In his first public comments since he was left off the squad, Cook says he felt "cheated" and was "extremely frustrated" by the decision to exclude him.
Cook is top-ranked in his category but Britain's taekwondo officials picked Lutalo Muhammad, ranked 104 -- despite an appeal from the British Olympic Association. Cook abandoned the national program to go solo last year.
He has beaten 10 of the 15 fighters, all of whom will be competing at the London Games. Muhammad has beaten one.
Cook's agent, Jamie Cunningham, told a news conference Wednesday that the athlete is considering taking his case to Britain's High Court or the Court of Arbitration for Sport in Switzerland.