A tip of the hat: Larry Mac likes what he saw at the 'Lady in Black'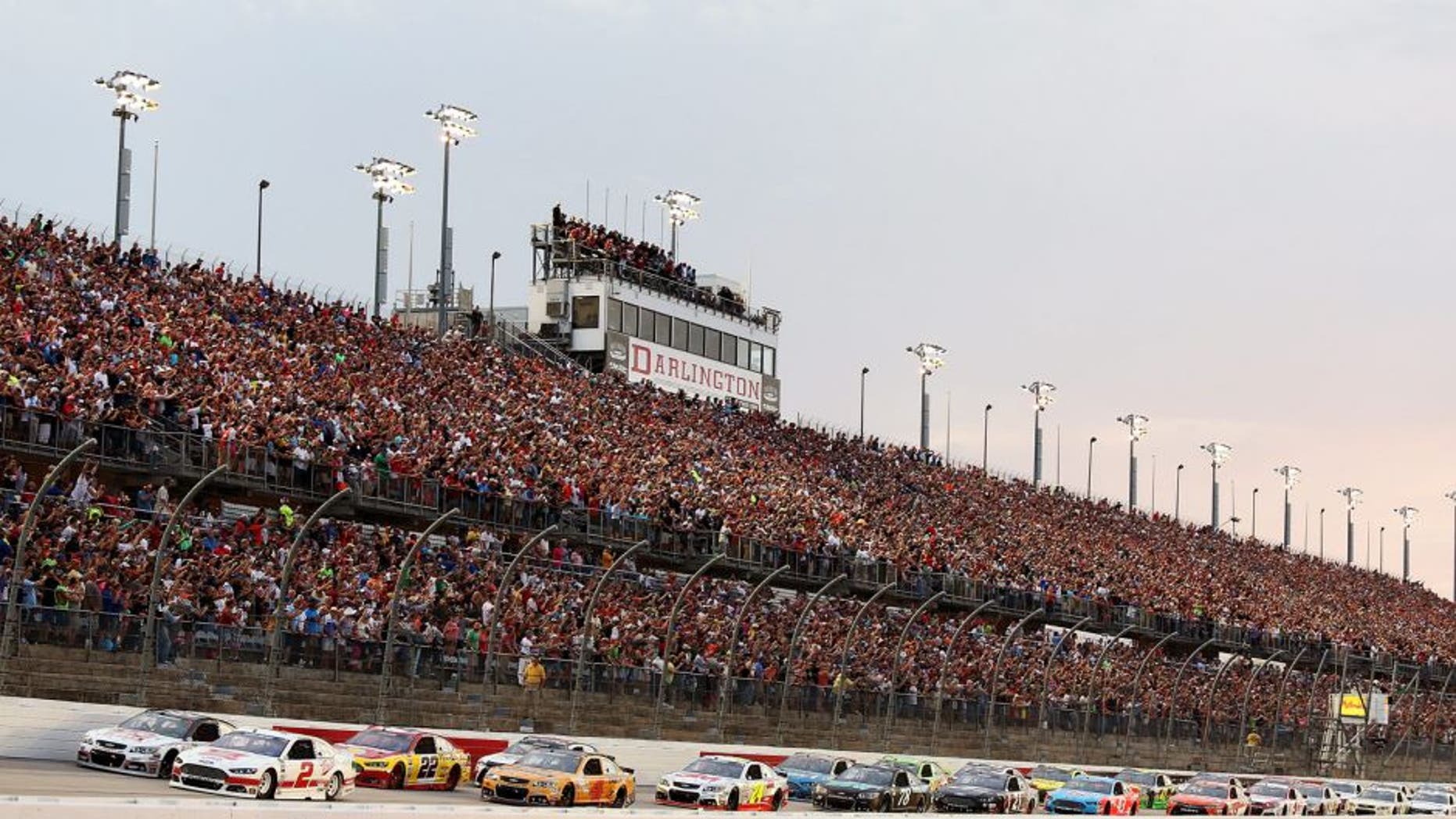 I honestly don't know how in the world anybody can complain about what we saw at Darlington on Sunday night. I don't know how the fans or drivers could complain, because I couldn't find anything negative about what we saw there.
We all know about the hype and excitement we all feel with the Daytona 500 and the start of a new season. I have to be honest, I don't recall ever remembering the hype and excitement about a normal race weekend like Darlington was.
I have to tip my hat to everyone involved. I tip my hat to our NASCAR TV partner NBC because I thought it did a phenomenal job not only covering everything that was so special, but also bringing Ken Squier, Ned Jarrett and Dale Jarrett into the broadcast booth to call some of the race.
I know the race was long, but the racing was good. I know there will be some debate about a four-and-a-half-hour race. I am normally the one that's beating the drum that we don't need to be doing that as our society has outgrown that. This was a very special event, and I don't think it needs to change. The only change I would make would be to tweak the start time. I'm OK with the length of the race, but that race needs to start at 6 p.m. ET. I just think a 7:20 p.m. green flag is a bit too late on a Sunday evening.
Even after all that, who would have thought that after four and a half hours, all those grueling miles and a record 18 caution flags, it would all come down to a pit crew who rose to the occasion to put its driver out front?
On the final pit stop, Carl Edwards came in running third and his crew got him back out in first place. We've been seeing this type of stellar performance from the Joe Gibbs Racing pit crews for the last two or three years now.
Look at that same stop for Carl's teammate, Denny Hamlin. He came in fifth and went out third. Don't get me wrong, it's not that Kevin Harvick, Brad Keselowski or Joey Logano had bad pit stops. It's the fact that Carl's and Denny's pit crews had exceptionally fast stops. That's a huge difference maker and will play a vital role once the Chase starts in two weeks.
Other than wishing that race was still part of our FOX NASCAR portion of the schedule, I just don't know that you could wish for anything better from what we got Sunday evening.
What does continue to remain crystal clear is that if you want to win races and win the 2015 NASCAR Sprint Cup championship, you are going to have to beat Joe Gibbs Racing and Team Penske. They finished first, second, third and fourth Sunday night. Collectively, both organizations have won the last eight consecutive races and nine out of the last 10 events.
I know Jeff Gordon showed a little spark Sunday night, but it looks pretty clear to me that Hendrick Motorsports is still behind both JGR and Team Penske. Out of the four Hendrick cars, only Dale Earnhardt Jr. cracked the top 10 with an eighth-place finish.
I think we all agree that despite the fact he hasn't won since mid-March, Stewart-Haas Racing's Kevin Harvick is still going to be a player once the Chase starts. Sunday marked his 18th top-five finish in the 25 races we've run.
So the regular season comes to a close Saturday night at Richmond, and then the 10-race Chase begins. I know it sounds like a lot of racing, but with the elimination rounds the stress and pressure builds like we've never seen all year.