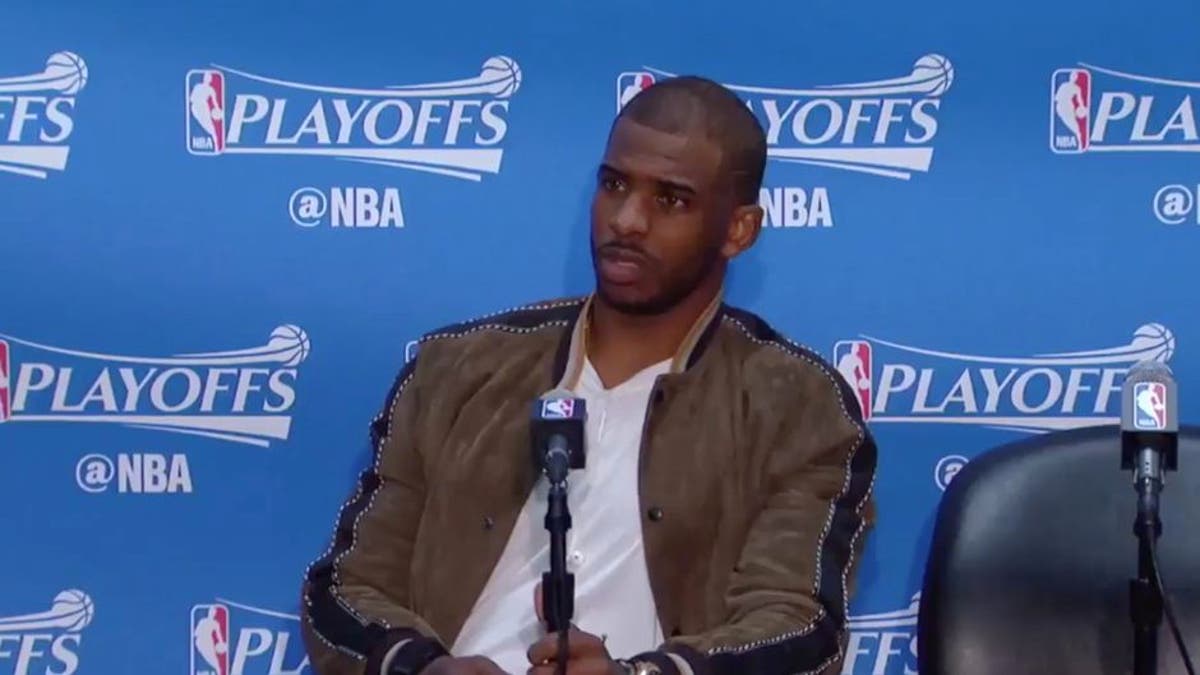 The Clippers lost a close Game 5 at home to the Jazz on Tuesday, which put them down 3-2 in the best-of-seven series. L.A. will be facing elimination in Utah on Friday, and a reporter wanted to know if Chris Paul thought his team would be back at Staples Center on Sunday to play a Game 7.
He almost certainly regrets asking that question.
The official transcript reads like this:
Unlike the one posed tothe Thunder's Steven Adams that set Russell Westbrook off, this was not a legitimate question. No player on any team in any professional sport would publicly express doubt about winning their next game, and while Paul's response may have been a bit confrontational, it was one that should have been completely expected.