A relieved and hungry John 'Doomsday' Howard looks forward to fight with Tim Means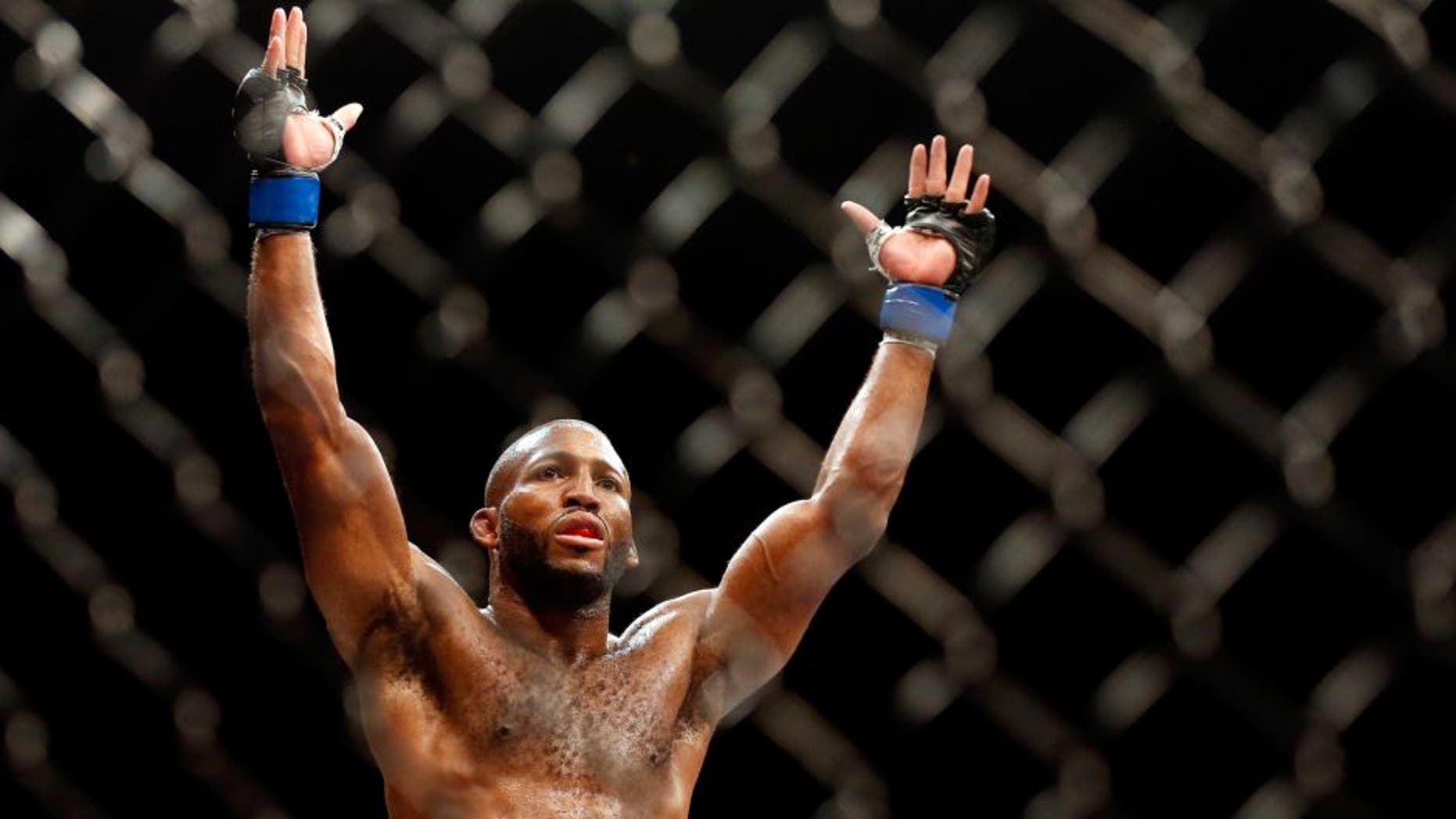 On July 11, UFC welterweight John Howard needed a win, badly. "Doomsday" had lost his three previous fights, and a fourth consecutive defeat could spell disaster for his UFC career.
The 32 year-old wasn't exactly getting a gimme fight, either. He faced a younger, larger opponent in Cathal Pendred, who was undefeated in his UFC career thus far.
Still, two days before UFC 189, Howard told me that he wasn't putting too much pressure on himself mentally. The Massachusetts kickboxer was philosophical looking forward to his fight and back on his career.
"I look at it like a matter of fate. If I obsess on winning or losing, I won't do what I need to do," he told me during a chat in Las Vegas, that Thursday before the fight.
"All I can do is train hard and show up and fight. We prepared well, and I believe I can win. But it's my job to fight, that's it. I can't control everything.
"Not everyone can get to the top. I still believe I can, but even if I don't, I'm happy with what I've done in the sport."
Still, winning is a big deal, and so when Howard was awarded a split decision win over Pendred, he screamed out in joy. "It was a great relief, man," he tells us now.
"I needed that win."
The win prompted the UFC to sign Howard to a new, four-fight contract. Perhaps as significant to the fighter, however, the win allowed him to prove something to himself.
"It lets me know I still got it," he explains.
"It lets me know that I still belong there. Sometimes when you lose, it affects your confidence. I proved to myself that I can still fight with the best. It wasn't even a spectacular win, but it was definitely a solid win. Now, I want to go in there and win in a way that really showcases my talent, and shows my true skill."
Howard will get that chance Dec. 10 in Las Vegas in a fight with Tim Means. Before losing to Matt Brown at UFC 189, Means rode a four-fight win streak, and proved that he's one of the more technical, well-rounded fighters in the welterweight division, as well as one of its grittiest.
Howard knows that Means is a tough task, but he's eager for the fight. He wanted to get back in the cage to compete again soon.
Also, he likes the way his own striking power matches up against Means' style. "I think it's kind of a technique vs. power fight. Although he's got power, and I'm pretty technical, I've got a power advantage, and he's a little bit slicker," he says.
"It's a fight people will want to see, and it's a fight I'll enjoy."
A fight people want to see, a fight I'll enjoy
A fight people want to see, a fight I'll enjoy