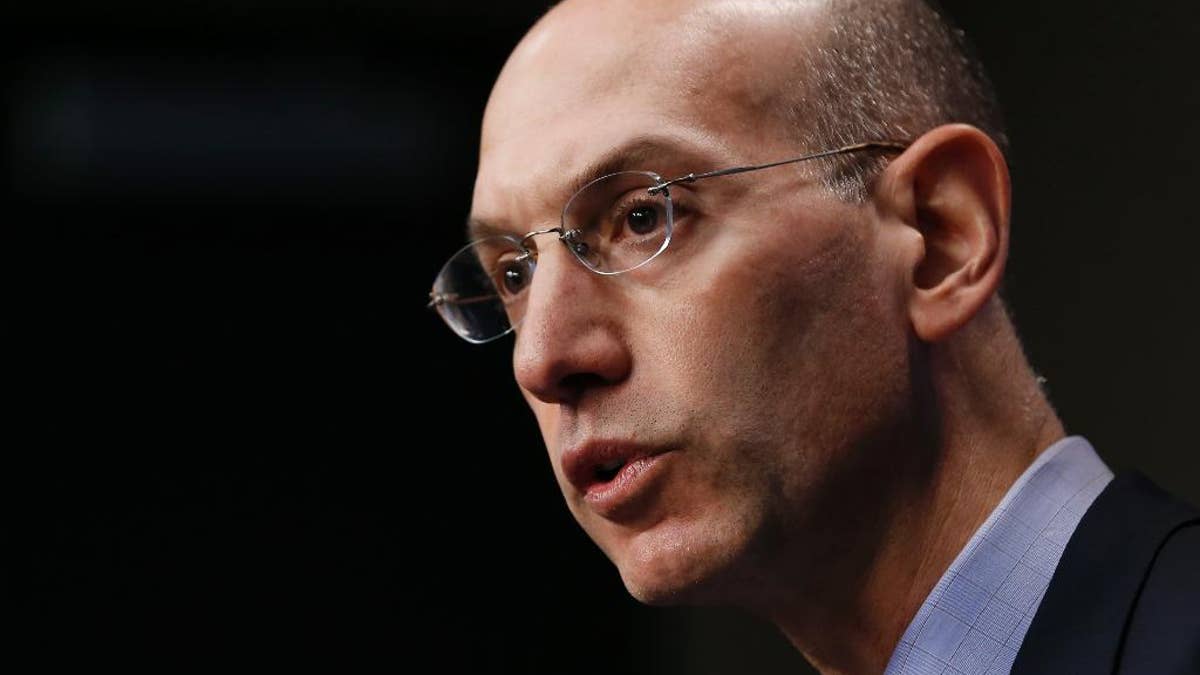 NBA Commissioner Adam Silver has scheduled a press conference for Tuesday afternoon to discuss the league's investigation of racist comments purportedly made by Los Angeles Clippers owner Donald Sterling during a recorded conversation with a female companion. While the voice has yet to be independently verified as Sterling's, Clippers coach Doc Rivers and Sterling's wife are among those who say they believe it is him speaking.
It is Silver's first true test as NBA commissioner, and he vowed the league would "move extraordinarily quickly in our investigation."
A breakdown of the key elements heading into the press conference:
— SILVER'S AUTHORITY: Silver said last weekend that he has broad authority to address issues with owners that threaten the game's best interests. But it remains unclear how far Silver's powers can reach so early in the process.
— SUSPENSIONS: There is precedent, in the NBA and other professional sports leagues, for an owner to be suspended. If Sterling is suspended, he would be unable to attend games or team functions for the duration of the suspension and would likely have to appoint someone to take over the day-to-day operations of the team.
— FINES: The league's bylaws allow for Silver to levy a penalty of up to $1 million without needing the approval of other owners if he deems Sterling's actions have damaged the league as a whole.
— OWNERSHIP REVOCATION: This is a very unlikely outcome, at least right away. The league's owners are wary of forcing Sterling to sell his team, even if it would bring him a financial windfall. The league took over the New Orleans Hornets from previous owner George Shinn, but that was because of financial difficulties. The Clippers are a profitable team and Sterling is worth a reported $1.9 billion, so money is not an issue in this case. Plus, taking such measures would almost assuredly bring a lawsuit from Sterling and a long, expensive legal fight.
— POSSIBLE SCENARIO: Given that only a few days have passed since the recording first was made public by TMZ, it would be hard to imagine a definitive move being made by Silver on Tuesday. The most likely possibility would seem to be an indefinite suspension while the NBA conducts a thorough investigation into not only this incident, but Sterling's past as well to try to determine if a pattern has developed. Silver could also issue a fine right away while leaving open the possibility for additional financial penalties pending the outcome of the investigation.