A dishwasher in Michigan is Tom Brady's secret scouting weapon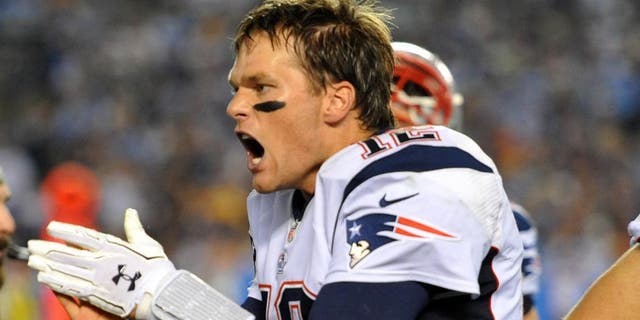 Tom Brady didn't become great by accident. He studied tape, worked at his craft and was determined to outperform his draft position of No. 199 back in 2000. Well, he's obviously done that to the tune of four Super Bowl rings, two MVPs, and one illustrious career.
As hard as it is to believe, he couldn't have done it without the help of dishwasher in Michigan. Seriously.
Jay Flannelly, a dishwasher at two restaurants in Ann Arbor, Mich., has been by Brady's side since his days as a Wolverine. Flannelly was a student assistant on the football team when Brady was a backup, helping Tom every step of the way. He was one of the few people to believe in Brady when he was taken in the sixth round of the draft in 2000, and he proved to be right.
Now, Flannelly's role has changed a bit, but he still helps Brady in scouting each week. He watches film and sends Brady his thoughts on the Patriots' upcoming opponent.
Here's the story from Michael Rosenberg of SI.com:
It may sound ridiculous for Brady to get scouting help from a dishwasher in Michigan, but it's telling of just how great Flannelly is. In fact, he's so good that Brady would be unhappy if he didn't send scouting reports each week.
"If I didn't send it to him, he would get mad," Flannelly said.
The two have been linked for the better part of 20 years, and Flannelly's scouting reports have become a staple in Brady's weekly preparation. Needless to say, Brady's almost certainly the only quarterback in the NFL getting scouting reports from a dishwasher across the country, but it works. And "if it's not broken, don't fix it."