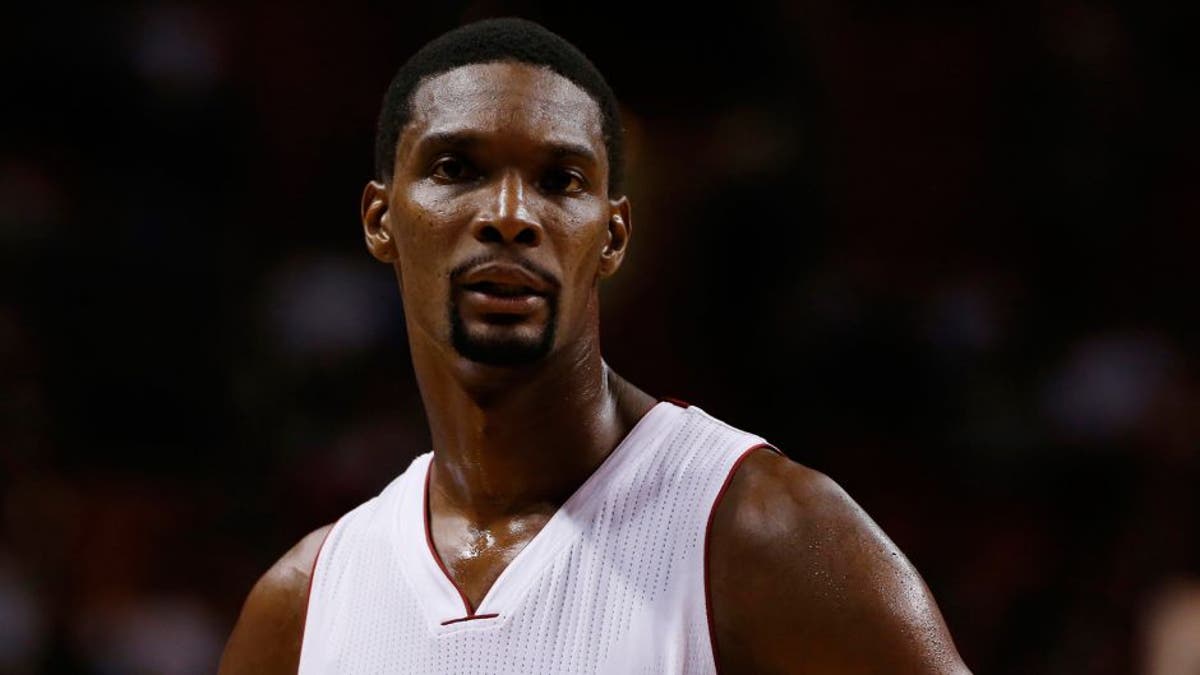 Ever wondered what a day in the life of Chris Bosh looked like?
Well, the folks at Haute Living followed Bosh around for 24 hours and documented everything the two-time champion did with his wife, Adrienne, and three children in their summer home in Beverly Hills, Calif.
Here is an excerpt about Bosh's offseason training and recovery from pulmonary embolism (blood clots in his lungs):
"11:00AM I'm off to train. I utilize the off-season to work on weaknesses and things I need to improve on both on and off the court. My training is more methodical and a lot slower than it is during the season. I am working at slowly getting my body back into peak condition. I might start out with three hours a day combined with weights and time on the court. I also do Pilates, which I started a few years ago when I tore my abductor muscle. It's amazing because it can strengthen those little tender muscles that you don't usually work. They can help the big muscles so they don't have to do all the work.
2:00PM By the end of the summer, I get up to four-and-a-half hours of training. I'm just a little bit older, so it's a slow and steady process. I can't just say, "Hey,I'm gonna play pick-up games all week." I have to train for three weeks to get ready for that."