A careless mistake might have cut short Broncos RB Ronnie Hillman's rookie season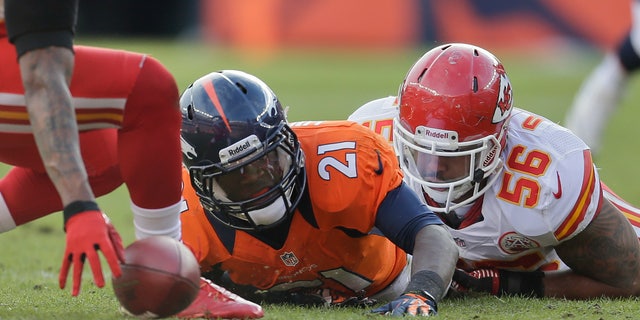 ENGLEWOOD, Colo. – Denver coach John Fox makes it pretty clear: running backs have to hold on to the ball to hang on to their jobs. Rookie Ronnie Hillman is just hoping he's not in the Broncos' doghouse as long as Knowshon Moreno was.
Moreno didn't suit up for two months after coughing up the football at Atlanta in Week 2, finally getting another chance — and running with it — in November after Willis McGahee blew out a knee.
Hillman didn't see the field again after fumbling Sunday while the Broncos were driving for a score against Kansas City. Cornerback Brandon Flowers returned it 64 yards before tight end Joel Dreessen dragged him down at the 12 with an assist from Peyton Manning.
To get another chance, Hillman has some work to do.