A 10-year-old Packers fan gave Jordy Nelson an adorable get well soon card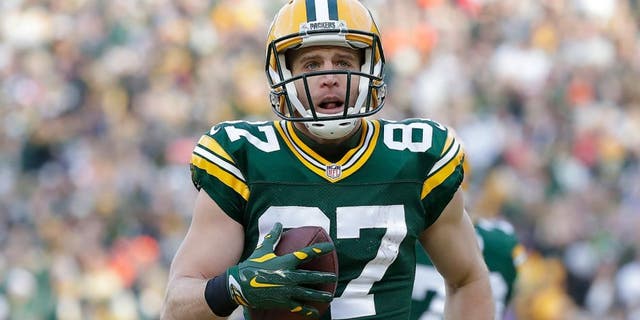 NEWYou can now listen to Fox News articles!
The Green Bay Packers will be without star wide receiver Jordy Nelson Sunday in Dallas after he suffered two broken ribs last week in the Wild Card game against the New York Giants. The Packers plan to re-evaluate Nelson Monday if the Packers win on the road to determine his availability for a potential NFC Championship game.
ESPN's Michele Steele shared this drawing Nelson received from a 10-year-old Packers fan following last week's win.
"Hi! My name is Isabella. I am 10 years old and me and my family love the Packers! Jordy, I drew this picture for you and I hope your ribs feel better."