8 amazing facts about Hall of Fame inductee Curtis Turner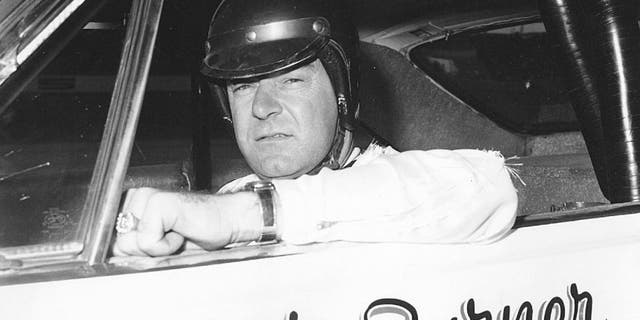 Few of today's NASCAR fans got to witness the late Curtis Turner actually race, but folks who saw him on track agree he was one of the best ever.
Saturday at the NASCAR Hall of Fame in Charlotte, Turner was inducted into the Class of 2016, along with Jerry Cook, Bobby Isaac, Terry Labonte and Bruton Smith.
Turner was a colorful personality and set a lot of records in his time. Following are eight facts about Turner that might surprise you. A couple are downright shocking.
8. Last man standing -- At Asheville-Weaverville (North Carolina) Speedway in 1956, Turner's Ford was the only car running at the finish, following a 14-car pileup. To this day, it's the only NASCAR race in history with just one car running at the finish.
7. Lumber man -- A product of the Great Depression, Turner ran moonshine briefly as a youngster and by age 14 was cutting timber. By the time he was 20, Turner owned three sawmills and built a prosperous lumber business.
6. Banned for life -- NASCAR founder Big Bill France banned Turner for life in 1960 for trying to unionize the drivers with Jimmy Hoffa and the Teamsters Union. The ban was lifted in 1965, the year Turner won the first race ever run at Rockingham, North Carolina.
5. Nicknames -- Early in his racing career, Turner was known as the "Blond Blizzard of Virginia." Then he picked up the nickname "Pops," for his frequent use of the front bumper to pop opponents and move them out of the way.
4. Peak performance -- Turner was the first driver to climb the 12.42-mile Pikes Peak, Colorado, mountain course in less than 15 minutes, clocking in at 14 minutes and 37 seconds in a Ralph Moody-owned 1962 Ford.
3. Front-runner -- In 1950, Turner started from the pole in consecutive races in Rochester, N.Y., and Charlotte, winning both times and leading every lap in his Oldsmobile. No one has won two straight from the pole, leading every lap, since.
2. Topless terror -- Turner won an amazing 38 times in just 79 starts in the NASCAR Convertible Division from 1956-59. In 1956 alone, he won 22 times in 42 starts, and his car exhibited in the NASCAR Hall of Fame Hall of Honor is a Ford convertible.
1. Daytona devil -- Turner's last NASCAR Premier Series pole was a shocker: He won the pole for the 1967 Daytona 500 in a Chevrolet Chevelle owned by Smokey Yunick. It was a huge upset, as Chevrolet was not in racing at the time. As it turns out, the car had been chopped and narrowed by Yunick, so it was only 7/8ths as big as a stock Chevelle. The smaller dimensions cheated the air and gave the car a huge speed advantage. And it was the first time in NASCAR history that a pole speed exceeded 180 miles per hour.